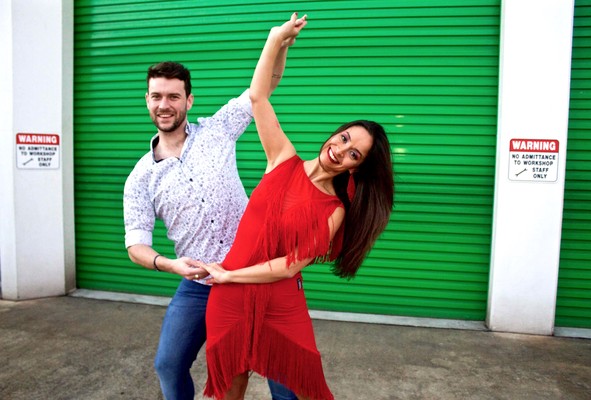 This amazing free musical evening has a following that keeps growing. It's fantastic to see this event so well supported by our community. It's suitable for the whole family, starting at 6pm. There is delicious hot food available to purchase, seating and helpful friendly venue staff.
The line-up for 27 September includes "The Strangest Dreamers", "Let's Dance Latin", Karl S Wiliams and "The Lyrical".
"The Strangest Dreamers" began 2019 appearing at Woodfordia, playing their original folk, blues and roots material. Their songs pluck at the heartstrings of the human emotions of love; of our planet, of fellow travellers and our hope for world peace. With strongly arranged harmonies and imaginative instrumentation you'll be singing, dancing, laughing and crying with this band of brothers. "Let's Dance Latin Dance Academy" will be showcasing a variety of sizzling Latin rhythms – from salsa to samba and more.
Karl S Williams emerged from the cane country of Northern New South Wales, steeped in swamp water and primitive music. His songs are a distillation of life, love and the human condition; a kind of folk, soul, blues but not as you know it. With a weaponised voice that can soar, moan and ache with the best of them. He writes timeless music, rooted in tradition but also firmly conversant with the present.
Since topping the charts on Triple J's Unearthed for the seventh time, "The Lyrical" has become THE rising star of the music scene on the Sunshine Coast. The Queensland North Coast has always been Australia's hotbed for new talent in a variety of genres and the hip hop-reggae scene is no exception to that tradition. Following in the footsteps of Ben Harper, Bob Marley, Michael Franti and Xavier Rudd, The Lyrical reflects the ingenuity and musical aptitude it takes to be a great artist. The unique blend of beat-boxing meshed with folk guitar and socially conscious lyrics is fast becoming the hottest ticket in town.
Sound Feast will be on at The J, 60 Noosa Drive, Noosa Junction from 6-10.30pm on Friday 27 September.