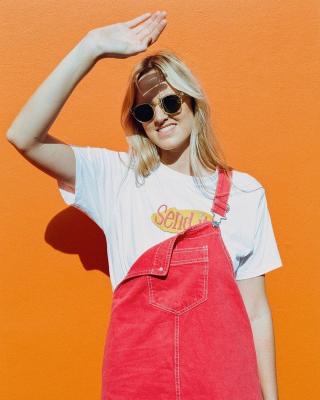 Following the ground-breaking success in its inaugural year, The Refinery creative incubator returned this year with a mission to help artists and creatives use business as a force for good.
Fast gaining the attention of creatives, entrepreneurs and educators around Australia, The Refinery has attracted an incredible pool of participants and mentors this year, all who were keen to be part of this innovative incubator that joins the dots between creativity and business.
In response to COVID-19, The Refinery reinvented itself in 2020 as an online program, helping creatives connect with each other and world class experts via online masterclasses, workshops and mentoring.
Community Portfolio Councillor Rick Baberowski said The Refinery had exceeded our expectations.
"It succeeded in attracting excellent participants and in achieving its aim of fostering entrepreneurialism and helping to position the Sunshine Coast as a healthy, smart, creative region," Cr Baberowski said.
"If the success of last year's graduates is anything to go by, the class of 2020 will be in the best position to succeed despite the challenging environment for the arts.
"By building more extensive networks and collaborations for our talented local artists, I'm sure we'll see more Sunshine Coast creatives sharing their considerable talents with the world very soon."
The Refinery alumni of 2019, Wildlings Forest School, recently made it to number one in Australia for Kids and Parenting podcasts and reached top 10 podcast rankings around the world.
Thirteen creatives from across the Sunshine Coast and South East Queensland made it to the final cohort for 2020, following applications from almost 100 people around the country.
The Refinery program coordinator Brendan Beale said following the success of 2019, they had attracted a diverse group of creatives, all with an idea to create a sustainable business in the realm of arts, film, fashion, publishing, 3D printing and First Nations projects.
"The Refinery connects the dots between creativity and business and this year we've attracted world-class mentors," Mr Beale said.
"Our mentors come from the world of art, business, social enterprise, marketing, legal and finance.
"We're pumped to welcome Frankie Ratford of The Design Kids, a 250,000 strong community of graphic designers and a thriving business she runs from her van.
"Also joining us is Kate Berry, publisher, photographer and creator of Lunch Lady Magazine, alongside former Coast local and author Kay Langford of Startup Creative."
The Refinery has also engaged local creatives as mentors, including photographer Karina Jean Sharpe and First Nations emerging creative, Brianna Asher.