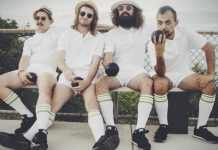 Sydney band the Bootleg Rascals will headline this weekend's Peregian Originals concert alongside some great local talent. Fresh from touring with Originals Music Festival headliners...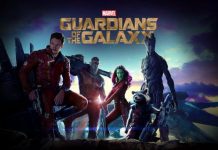 By JONATHON HOWARD THE latest instalment from the Marvel franchise presents Guardians of the Galaxy (M15+) screening at Noosa 5 Cinemas in both 3D and...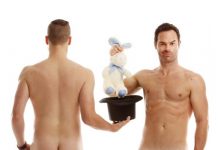 By JOLENE OGLE FRESH from filming naked magic with Steve-O from Jack Ass, Christopher Wayne of the Naked Magicians sat down with Noosa Today to...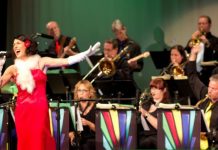 THE Noosa Heads Jazz club presents SCREAM, a collection of ex-defence musicians who know how to perform, play and entertain. Sunshine Coast Retired and ex...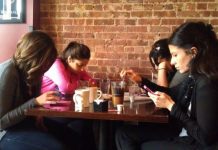 By JOLENE OGLE THE Cooroy RSL is urging diners to "put down the phone" as they host a Phone-Free Feast fund-raiser on 7 August, to...
By JONATHON HOWARD THE highly anticipated film Calvary will open at Noosa 5 Cinemas today, and here's your chance to win a double pass. The story...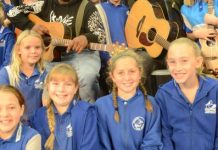 By JONATHON HOWARD DESPITE celebrating their second album going gold, hosting ABC's Rage program and kicking off a regional tour across the country, Busby Marou...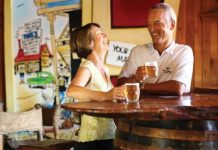 THE iconic Ettamogah Pub is celebrating its 25th birthday this year and has entertained locals, tourists and many a pub enthusiast during its history. Ken...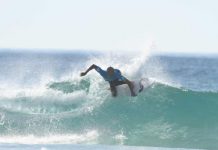 AFTER a couple of days of shooting promotional footage in Noosa with Bob McTavish last week, the one-time "mayor of Noosa" - well, at...
THE famed Hudsons Circus will present its brand new multi-million-dollar circus production next month with two special guests. The full cast of award winning artist...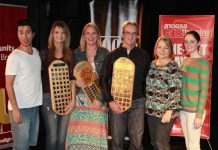 WESTERN Australia's newest playwright Michelle McCormick has won "Best Play" in the 2014 National One-Act Playwriting competition with her maiden script, The Invitation. Michelle...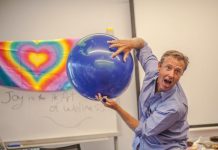 GET ready for an injection of joy when "joyologist" Marc Bright comes to Pomona on 13 August. Marc presents "joyshops" - interactive performances, art, drama...