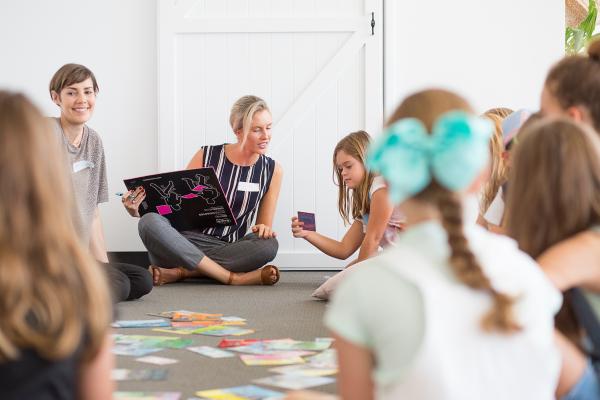 By Abbey Cannan
If you're looking for something to keep yourself and the kids entertained these school holidays, Haven has got just the thing for you.
Haven is Noosa Civic's creative and mindful space where they will be running a series of fun kids and adults workshops during September school holidays.
There's a whole range of exciting workshops to choose from including; statement earring making, macramé (for adults) and craft sessions with the Botanical Collective, sustainable beeswax wraps with Glitter and Goop, kids balloon twisting with Miss Donna and more.
Noosa Civic marketing coordinator, Melanie Noble said a small donation of $5 or $10 per attendee was required when booking, with 100 per cent of workshop sales going to Waves of Wellness, a local mental health and surf therapy charity promoting positive mental health and wellbeing through a range of innovative programs.
"Waves of Wellness is extremely important to us," she said.
"They do amazing work with mens' mental health in particular and throughout the whole community."
Melanie said the founder of Shine from Within, Amanda Rootsey, was hosting three mini-workshops for tweens, including food facials.
"Perfect for ages 9-12 each workshop is designed to boost confidence and provide a fun space to learn life skills," she said.
"Get a group of kids together or send your child along on their own – they'll quickly make new friends.
"All workshops will be hands on and interactive and each participant will go home with a copy of Amanda's best-selling book Shine from Within; a teen girl's guide to life."
Melanie said they had a Covid-19 safety plan in place with small group sessions.
"We are adhering to the social distancing requirements and all seating arrangements are the specified 1.5m apart," she said.
"We've got hand sanitiser when you enter and it's a ticketed event so details are already collected for Government requirements."
Workshops will be held at the Community Space (near Woolworths) at Noosa Civic, with bookings essential via the Noosa Civic website at www.noosacivicshopping.com.au