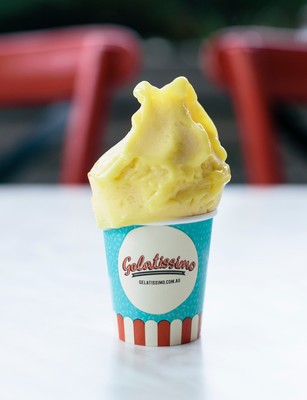 By Abbey Cannan
Gelatissimo is launching a two-week campaign to raise money for Australian Red Cross to help those affected by natural disasters.
When Queensland customers purchase a scoop of gelato, they will be given the option to buy a scoop of mango gelato for $1, with all proceeds being donated to the Red Cross Disaster Relief and Recovery Fund in support of natural disasters such as the Far North Queensland floods and Tasmanian and Victorian bushfires.
Made fresh in store, Gelatissimo's mango gelato is made with Australian ripened mangoes. With its bright yellow colour, and fresh, sweet flavour, the tropical gelato represents Queensland, Australia's sunshine state.
Gelatissimo CEO Filipe Barbosa said mateship is what it's all about, "Aussies help Aussies".
"We have all been distressed by the recent stories we have heard from the natural disaster zones around Australia. We believe it's important to help local communities rebuild, so our decision to raise funds and donate to the Red Cross Disaster Relief and Recovery Fund was something our whole company felt passionate about," said Filipe.
This charitable scoop offer is available in nine stores across Queensland including Gelatissimo Noosa from Monday 11 March to Monday 25 March.