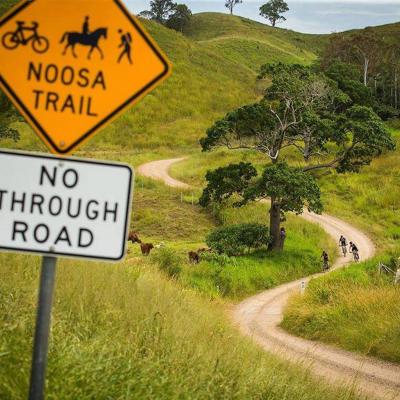 Trails seven and eight of the Noosa Trail Network remain temporarily closed to allow for plantation harvesting.
Noosa Council's principal environment officer Peter Milne said the reminder comes after a number of bushwalkers wandered into the harvesting operation areas.
"Signs are in place to remind bushwalkers and other Yurol-Ringtail Forest users to avoid entering the harvesting areas.
"Entering areas where machinery is operating and plantation timbers are being felled is putting their safety and that of the forestry workers at risk," Mr Milne said.
"It's very important that people observe the warning signs and avoid the areas that are closed for harvesting. For detailed information about the Noosa Trail Network and the closures, check the Parks and Facilities section of Council's website."
Mr Milne said plantation timber had to be removed so native vegetation could naturally regenerate under the broader, long-term, Yurol-Ringtail State Forests Conservation Project.
In some areas, additional native trees are being planted to assist the restoration of natural vegetation.
For trail network information, visit noosa.qld.gov.au/services-facilities/parks-facilities/noosa-trail-network