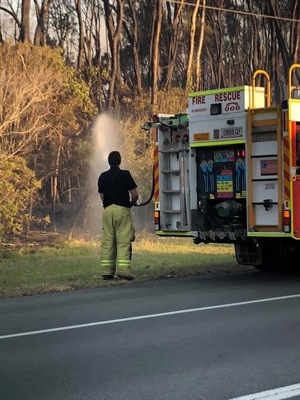 Resident's association Peregian Family and Friends (PF&F) and the Peregian Beach Business Association have launched a fundraising campaign to thank the volunteers from the Rural Fire Service (RFS) for their dedication and selfless determination to save people, property and businesses from the recent bushfires.
Having already surpassed their target of $10,000 the group is now aiming for $20,000 for the RFS.
After discussions with the Area Director they have determined their most valuable contribution would be financial support for a regional training event in 2020 to review the season, along with hampers for volunteer fire service organisations which fought the Peregian fires.
Spokeswoman Leigh McCready said money raised would be donated to the RFS on Saturday 21 September at 12.30pm at the conclusion of the Village Vibes Festival in the Peregian Beach village square and residents are being urged to join the local RFS.
An information marquee will be set up at the festival.Donations can be made at: https://www.pozible.com/project/peregian-thanks-for-rfs