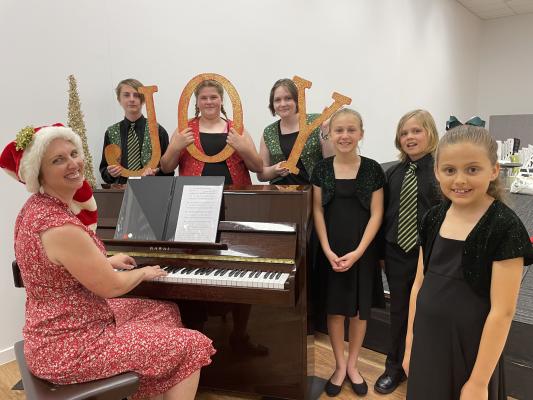 Erle Levey
The river winds its way through so much of Noosa. Through its history, through its culture, through its lifestyle.
So it is little wonder The Carol Cruise is proving such a wonderful way of bringing the community together.
On Friday, December 10, Reed & Co presents the second annual Carol Cruise with support from the Noosa Ferry.
This is a free community event and organisers are urging boat owners as well as land dwellers to join them by either following the Noosa Ferry, Miss Tewantin, in their own boats or setting up on shore with family and friends at one of the four stops along the Noosa riverbank.
The ferry will depart Noosa Marina at Tewantin at 4.30pm, stopping at Ravenwood Park, Noosa Park West and Settler's Cove Jetty before arriving at Lions Park Noosa Heads at 6.30pm.
Reed & Co director Adrian Reed said 60-80 boats followed the ferries last year.
The Sunshine Coast Youth Choir will be on top of the ferry, singing carols along the river.
"We were surprised last year at how many boats joined the parade,'' Mr Reed said, "and the number of people waiting in the parks.
"It's a wonderful event, one that creates a real sense of community.
"The event will be live-streamed on the Noosa Community Radio 101.3 FM for all to enjoy.''
The 20-strong Sunshine Coast Youth Choir comprises singers aged 8-18 years.
They will be singing some of the most popular Christmas carols at stops and while cruising the Noosa River.
Conductor Annie Wilson said each member brought their love of singing to each rehearsal.
Sarah Laws is the choir's accompanist with other singing adults supporting the choir at rehearsals.
The youth choir often performs with its adult counterpart, Sunshine Coast's Oriana Choir.
"We love to do this as part of the community,'' Adrian Reed said.
"This way we can highlight some of the wonderful assets we have here …. the waterways, the parklands … some of the things we celebrate that make Noosa unique.
"This is a wonderful way to celebrate Christmas in Noosa.
"It's a special time of the year.
"Noosa does a wonderful job of community events and we want to add to that rich tapestry.''
TIMETABLE
Depart Noosa Marina, Tewantin, 4.30pm:
Stop 1 – 5pm, Ravenwood Park.
Stop 2 – 5.30pm, Noosa Park West.
Stop 3 – 6pm, Settler's Cove Jetty.
Stop 4 – 6.30pm Lions Park Noosa Heads.