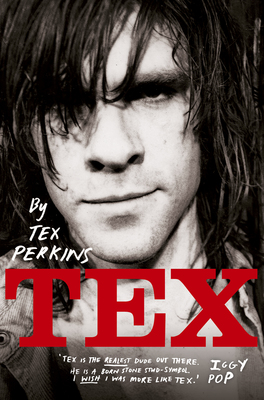 By Hollie Harris
Singer. Songwriter. Swamp child. Soul man.Tex Perkins is a true rock'n'roll animal, fronting some of Australia's most intense and spirited bands including The Cruel Sea and The Beasts Of Bourbon.
Join Tex Perkins at The J Noosa as he discusses his new autobiography with ABC Coast FM's Jon Coghill.
'TEX' by Tex Perkins is a loud, uncut, no-holds-barred, laugh-out-loud and take-no-prisoners memoir, where the enigmatic king of the Australian music underground lays bare an extraordinary life lived on the road, on the stage and on the edge.
Tex Perkins has played a key role in Australian music and it's understandably difficult to pull together a coherent picture of a man whose career has taken in everything from the groundbreaking experimental punktonica of Sydney mid-80s noiseniks Thug to the lilting, dark country of his recent material with the Dark Horses.
From the hard edged pub rock of the Beasts Of Bourbon's, a snarling slice of filthy pub rock to the evocative soundscapes of The Cruel Sea, whose extraordinary 1991 single 'This Is Not The Way Home' placed Perkins' world-weary growl in a new musical context and heralded the emergence of an entirely original yet archetypically Australian sound.
Then there's the Tex, Don and Charlie albums, which saw Perkins joining forces with the legendary Don Walker, Cold Chisel's pianist and master songwriter and son of the Clarence Valley, and Charlie Owen, previously Australia's best kept musical secret.
Presented by Annie's Books on Peregian and Noosa Library Service Doors open at The J Noosa for this very special encounter with the legendary Tex Perkins at 6.30pm, Thursday 19 April. Bar opens at 5.30pm and doors open inside at 6.10pm.
Bookings essential via www.thej.com.au and books available for purchase and signing at the event. Tickets are $17.