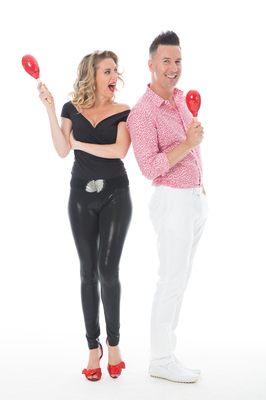 By Hollie Harris
NOOSA alive! (formerly Noosa Long Weekend Festival) sits down with IAN MACKELLAR – Festival Director (10 Years).
Q: This is your tenth year as NOOSA alive! Festival Director. Congratulations, that is remarkable service to community. Tell us what is stand-out about NOOSA alive! 2018
Delivering a World Class program of events annually for 17 years is most definitely stand-out.
NOOSA alive! 2018 will present 80+ ticketed and free events and showcase 250 artists across many genres, the highest quality entertainment and culture with choice to suit all tastes.
Stand-out this year is that incredibly we bring to Noosa, 14 Premiere performances, including 3 World, 6 Australian and 5 Queensland over ten magical days in July.
Culture Vultures, this is the place to be for sure!
Q: What does NOOSA alive! mean to you?
Quality artists, intimate performances and the ability to present a diverse program of events amidst the idyllic backdrop that is Noosa.
Q: What are the three most important things that you feel NOOSA alive! delivers to the community?
Ability to showcase our local artists and upcoming stars of the future.
Inclusion of multiple associated events with local arts and culture groups.
Instilling a sense of ownership and pride, anticipation and excitement within our Local Community
Q: Can you name your top three highlights from the festival over the past decade and why?
Noosa Beach Events in 2017 in association with The Beachfront Company, presented 4 days/nights of stunning Beach invents that combined Food, Music and Entertainment within the exquisite location of Noosa Beach. The Community just LOVED it!
International Cabaret Diva – MEOW MEOW – performing exclusive Noosa performances at three separate festivals. The only artist I have ever seen crowd surfing at The J, much to the delight of the audience.
Stars of International Ballet – 7 soloists from San Francisco Ballet performed exclusively here in Noosa receiving National interest and acclaim
Q: What is a day in your life as Festival Director of NOOSA alive!?
No two days are the same for me in my life as Festival Director. It can include, liaising with Artists and or Artist Management and discussing an exciting new show, to talking staging/sets/lighting/sound for a production we are presenting, to negotiating contracts, to creating publicity and marketing concepts with our professional consultants, plus a dozen other things on any given day….
I love the diversity of my position and have become somewhat of a master in 'Juggling multiple balls in the air at any given time'!
Q: Can you tell us a little about yourself?
My life is the Arts!
I have been on the stage since I was a child and involved with television and theatre.
I embrace the opportunities that I am blessed to be given on any platform, whether is welcoming internationally renowned performers to Noosa, or being involved with growing the local arts scene. A recent highlight for me was the "sell-out season" of Funny Girl, which I directed at Noosa Arts Theatre. The depth of talent, passion and skill locally makes regional living an absolute delight.
Q: What have been some of your favourite experiences working at the helm of this festival?
To see the festival grow in stature and recognition over the past decade to be now recognised as 'Australia's Premier Regional Performing Arts and Culture Festival' is something I am personally very proud to be connected with.
Q: What is your vision for NOOSA alive!
To continue to grow and strengthen in terms of recognition, loyalty and performance opportunities. I would like to see major artists being secured with unique performance opportunities being created. For example, drawcard Artist/s performing live on Noosa Beach or hinterland location, with opportunity for multiple audience capacity to experience the event. To incorporate amazing performance events amidst our beautiful/natural environment.
I would like to see the enthusiasm and support from Council and Community to ensure this can happen.
Q. Give your 'Top two Choices' for this year's NOOSA alive!
Hard choice as there is so much on offer in our 2018 program, however forced to select. My top choices would include;
Local star artist, Katie Noonan's Elixir with Michael Leunig and String Quartet.
This will be a superb theatre/concert experience, combining original music (Sung by Katie Noonan) to Michael Leunig's original poems, whilst Leunig creates original 'Mr Curly' imagery centre stage. To bring these 2 magnificent artists together in collaboration creates a unique and spellbinding theatrical experience.
National star of (Musical) stage – Blake Bowden (currently starring in The Book of Mormon) in his world premiere concert performance of Straight from the Hart together with a 10 piece orchestra – celebrating the music and lyrics of Rogers and Hart, promises to be an exquisite and memorable event.
NOOSA alive! brochure hits the streets nationally this weekend from May 19.
Volunteers will be manning a NOOSA alive! tent at the Noosa Growers Market this Sunday March 20 from 7am-12pm and look forward to answering any questions about our extraordinary and exciting 2018 program.
Book quickly at WWW.NOOSAALIVE.COM