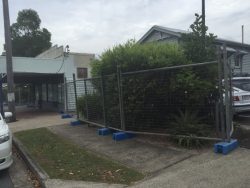 By Jolene Ogle
Tewantin Noosa RSL's expansion is expected to be given the green light at the council's ordinary meeting on Thursday night after councillors debated the proposed development application for more than an hour in Monday's general committee meeting.
In the meeting, councillors argued that the design elements of a proposed podium carpark that would sit at the corner of Pelican and Doonella streets.
Councillor Brian Stockwell said he believed the design of the carpark and streetscape could be better and called for the proposed timber-look aluminium battens that would be used on the concrete structure of the carpark to be replaced with real timber.
Cr Stockwell also raised concerns with the podium carpark saying 4WD cars would be visible from the street despite council planning staff asking for large trees and shrubs to be planted as a screen, and suggested scooter parking to be moved to that end of the carpark to reduce the visual impact from the street.
Cr Stockwell proposed a new motion calling for the decision to be deferred to allow for further discussions about the proposed changes, but the motion was defeated.
Instead, councillors added an amendment to council officers' first recommendation to approve the application now forcing the RSL to replace the aluminium battens with real timber battens.
After half an hour of debate, Deputy Mayor Frank Wilkie loaded a photo showing the councillors what the streetscape currently looks like.
Planning and Environment manager Kerri Coyle said the proposed streetscaping was a "substantial improvement on what is existing".
Tewantin Noosa RSL CEO Phil Stephenson said he was pleased with the outcome.
"The RSL are happy to oblige the amendment," he said.
Mr Stephenson said the RSL will replace the planned aluminium battens with timber and will make the parking at the corner of Doonella and Pelican streets for small cars only through the installation of bollards.
The Tewantin Noosa RSL expansion plans include the addition of a children's lounge, an extra 125 car parks, a waiting lounge, a smoker's terrace and a larger gaming room.
Works are expected to start in March with completion expected in March 2018.