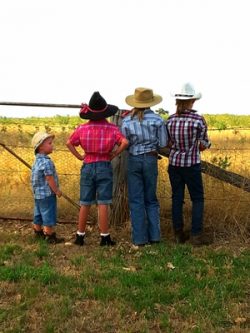 Op Shops have long been known as a treasure trove for those who like to renew, re-use and re-purpose, but now fashionistas can cash in on the op shop trend with the return of Lifeline's annual Cooroy Denim Sale.
Hundreds of pairs of jeans, skirts, jackets and more will be on sale from prices as low as $2, but Lifeline Cooroy volunteers have been working all year to make sure only the best quality items are included in the sale.
This year, denim brands such as Thomas Cook, Levis, Lee, Ralph Lauren, Sass & Bide and many more will be available in a range of sizes from children to adults and plus sizes.
The sale will be held at the CWA Hall in Cooroy, fromn Thursday 30 March to Saturday 1 April.
Also available are other brands and clothing such as Driza-bone, leather jackets, Akubras, jodphurs, leather handbags, R.M. Williams, leather belts and boots.
The sale is also stocking Aboriginal artefacts, Australian books and some fabulous vintage Australian linen, tea towels and manchester not forgetting some wonderful retro homewares.
The sale is possible with thanks to generous donations from the community and all proceeds help Lifeline raise vital funds for the 24-hour Lifeline Crisis Support Line 13 11 14.
The Lifeline Cooroy Denim Sale will be held on Thursday 30 March and Friday 31 March from 8.30am-4.30pm and on Saturday 1 April from 8.30am-2pm at the CWA Hall, 19 Maple Street, Cooroy.
For more information, phone Deborah Daybell on 5442 6464 or drop into Lifeline Cooroy and ask the helpful team for details.