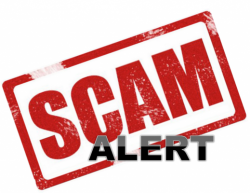 By Jolene Ogle
Noosa Council is warning rate payers to be vigilant after hackers tried to scam residents with false emails and phone calls.
In a Facebook post, Noosa Council said it was aware of "fraudsters" impersonating the rates section and sending emails asking for confidential information.
The email asks for a copy of identification including a passport to "update your document with Noosa Council" and the fraudsters have used logos, formatting and staff details to make the emails look convincing.
The information supplied is then used to try and access bank accounts and superannuation accounts to steal money.
This isn't the first time Noosa Council has been the target of scammers. Nigerian hackers penetrated Noosa Council's online systems in July last year, but the council said no sensitive data was compromised. In August last year, scammers fleeced Brisbane Council of $450,000 when they tricked staff into wiring money into their bank accounts.
Noosa Council is urging anyone with any doubt about emails or phone calls received from the council to call on 5329 6500. Anyone who has responded to the emails is urged to contact their financial institution immediately.