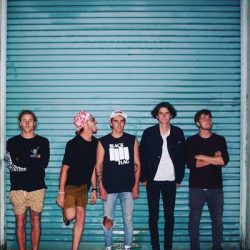 Los Laws are back at The V Room with a new single to get your ears around.
Wally, the next single off the forthcoming EP, is a rocked up tale of mind-bending nights and has seen the boys working hard in the studio over the last couple of months.
The band will be hitting Noosa in their search for the elusive red and white man of their childhood and will be joined by local legends Fight Ibis, Brisbane's Dangerpenny and up-and-comers The Chats.
Check out Los Laws on Saturday 24 June in Noosa at The V Room with Fight Ibis, Dangerpenny and The Chats.
If you have experienced a Laws show in the past, you know that they shouldn't be missed. Come get some. Tickets are $10 show is at 8pm.