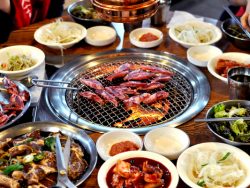 By Hollie Harris
Every year some trends change the way people eat and plan their meals.
These changes and trends are never followed by everyone.
But there is usually something that each person can discover and get something out of. It's all about variety.
You need to spice your diet up to keep things fresh and exciting. Now is as good a time as any to start thinking about some of the food trends that might make a splash in 2018. It's possible to make some predictions by following current trends and seeing where new food discoveries are leading us.
First of all, let's look at the healthy eating trends that are likely to dominate 2018.
There are always going to be healthy eating trends because there will always be people looking for a healthier diet. They remain as important as ever, and people seem to encounter more of them than ever before too. The two main offenders in our diet are sugar and carbs.
More and more people are opting for food items that are not cooked at all, high protein and fibre drinks that target people who are on the go and meals with plenty of Turmeric.
Dehydrated fruits and snacks are starting to make a bit of a comeback. Fermented foods are a trend that's set to have a significant impact in the near future as are foods that can help with gut bacteria.
Dining out people are seeing a root-to-leaf approach emerging in many restaurant kitchens. This means restaurants are trying to limit waste and make use of every single part of the ingredients that they use. Also, the anytime breakfasts will continue to grow as chefs embrace a greater use of eggs and pork, it makes sense to continue that breakfast theme throughout the day. This is another thing that can be linked back to people's desire to have a more low-carb diet, and restaurants will start embracing this more than ever.
Korean food has been on the rise for some time and Korean-inspired dishes are about to explode onto the mainstream in a big way next year.