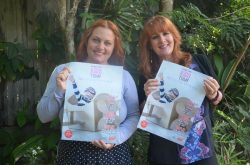 Look out for a new kid on the block this week, with the launch of a brand-new family magazine for our Sunshine Coast.
Noosa Today is thrilled to be associated with Sunshine Coast Kids Today magazine, which is sure to be the go-to resource for families of all ages.
Sunshine Coast Kids Today will connect families living on the Sunshine Coast with people, businesses and organisations related to raising children. With in-depth stories and inspirational personal accounts from families right here on the Coast along with plenty of news, fashion, advice, things to do and places to go.
It's all about celebrating childhood, and parenting, having fun, creating memories and getting out there in the amazing community of our Sunshine Coast. The magazine aims to provide accurate, quality and inspiring child and community-focused information to help local and visiting families get the most out of what's on offer on the Coast. The guide features upcoming events, exciting activities and fun things to do – and best of all, it's free!
Check out SunshineCoastKidsToday on Facebook and find the magazine at your local childcare centre or medical facility every two months, from Pomona down to Caboolture.
Grab the very first summer edition next week, before they run out the door.
Contact editorial@sunshinecoastkidstoday.com.au if you would like to be a part of this exciting magazine or sales@sunshinecoastkidstoday.com.au to advertise your business across the Sunshine Coast.