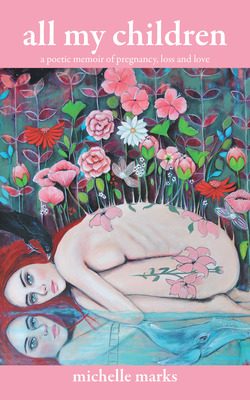 By Hollie Harris
All My Children is the debut poetry collection of local Sunshine Coast author Michelle Marks. Raw and honest, All My Children follows the author's journey through pregnancy loss, subsequent pregnancies and the process of healing. Michelle's words validate the feelings of guilt, loss and grief experienced when a parent loses a child. 'The neonatal death of our son and daughter was devastating. When your baby dies, you lose not only your child but your dreams, expectations and plans – it is a loss of your future in the way you envisaged it.
In writing All My Children, Michelle hopes to encourage communities to talk more about child loss – to start a conversation and to stand together. 'If someone else can hold this book in their hands and find the strength to tell their own story, then it has achieved its purpose,' she says.
There will be a special opportunity to meet Michelle Mark at her book launch and signing at Berkelouw Books on Wednesday, 14 February from 9.00 – 12.00 noon, 87 Memorial Drive, Eumundi and then at A Little Shop of Soul on Wednesday, 21 February from 9.30 – 11.30am – Shop 4, 14 Maple Lane, Cooroy.
All my children is due for release on 11 February and can be ordered via www.bottletreepress.com.