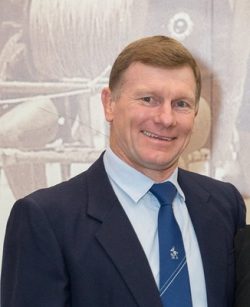 By Ron Lane
On Sunday afternoon at Noosas Main Beach patrol members were kept busy when big seas turned nasty following the change of tide. First incident was a spinal when a swimmer was dumped and this required paramedic attention. Then came a mass rescue of some fifteen swimmers caught in a rip west of the flagged area.
"We could see a big set coming through," said Patrol Captain Rob Harney, "so we were on the move with rescue boards and tubes." Head Noosa Life Guard Isaac Smith who was on the beach at the time, offered his assistance working in with the lifesaving patrol. This was followed by another group of five who also got into difficulties. Following this were several other single rescues plus another spinal. The third call for paramedics came about when a swimmer was dumped resulting in a suspected fractured heel; and at Noosa West three members performed five more rescues; once again on an unpatrolled beach
At Granite Bay a major rescue at dusk when a father and daughter were swept off their jet ski when it slammed into rocks. Both were badly shaken and cut but the father managed to hold his daughter as big waves pounded the rocks. An off duty lifeguard James Cervi surfing in Granite went to the fathers assistant taking hold of the daughter. He too was also badly injured on the rocks but managed to get the girl off the rocks and around on to the beach.
During this time the alarm had been raised at the Noosa clubhouse and Lifeguard Issac Smith Patrol Captain Rob Harney and a police officer manned the ATV, and immediately drove into Granit, took hold of the injured and got them back to the Paramedics. Great teamwork by lifesavers lifeguards and paramedics.
Also on Sunday afternoon Jack Mohr, an off duty 16 year old Noosa Lifesaver performed yet another incredible rescue. While walking along the beach at Peregian approximately one kilometer south of the flags, Jack saw a young girl some distance from the beach and unaided was able to force his way through big surf and bring her to the beach.
In the words of veteran Peregian lifeguard Keaton Grandemange, "What this young guy did by himself, without a rescue board or tube was terrific; and don't forget he may be a lifesaver, but he is still a school boy- year 12 at St. Andrews College."
Right across the board it was a big and dangerous Sunday for our people. The team work of all involved tells us that when all hell breaks loose on our beaches those in need will definitely be in the best of care. It is to be hoped that the actions of those two who, acting alone went in harms way, does not go unnoticed.
At Sunshine Beach Sunday morning beach closed, opened after lunch; no incidents reported.
While our beach patrols were being pushed to the limit competitors from Noosa and Sunshine were also performing at their best. At Bundaberg both clubs competed in the patrol competition, champion lifesaver and first aid, with both winning medals in each discipline; and down south in big surf at Elouera Beach NSW three Noosa boat crews two female and one veteran were amongst the medals. Next week in depths look at these people.