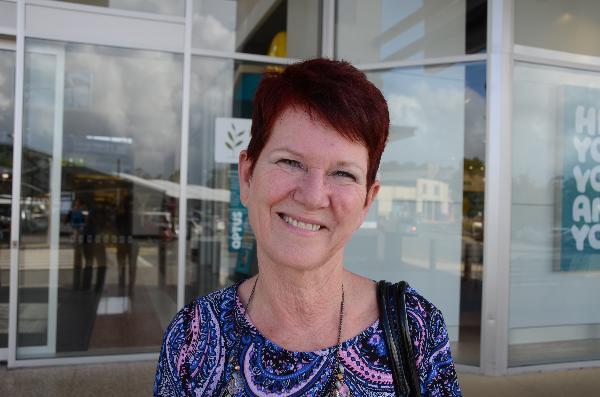 By JONATHON HOWARD
A DECISION to approve the Masters Home Improvement Centre at Noosaville has been described as "disgraceful" by several local residents.
The Planning and Environment Court ruled in favour of Masters this month, paving the way for the turf wars between Bunnings Warehouse and Masters to reach Noosa and there's no stopping it.
The decision was made despite growing opposition from local business owners and Sunshine Coast Council, as well as Noosa Shire Council, denying the Masters' development application in March last year.
However, the court overturned the Sunshine Coast Council's decision and the development of the 9922-square-metre centre will now go ahead on Hofmann Drive, Noosaville.
Noosa Shire Council had previously outlined three areas of concern with the development ranging from it being inconsistent with the Noosa Plan, impact on local businesses and a cap on further showrooms.
However, Judge Michael E. Rackemann said the Masters' developer, Hydrox Nominees, had fulfilled the requirements to overcome conflicts with the Noosa planning scheme.
Noosa Today undertook a snap survey of local residents to get their views.
Noosaville resident Robyn Howard said the decision left little room for small operators.
"It's disgraceful," she said.
"Do we really need another Bunnings or another Masters in the area."
Trish Bordignon, of Noosaville, said she did not see the point in another hardware outlet.
"There are already plenty of hardware stores in the region and what does this mean for small businesses," she said.
However, Doonan resident William Keeshan said he has no problem with the development.
"The days of the local hardware store are dead and gone – Masters and Bunnings offer a great range and low prices," Mr Keeshan said.
Noosa Chamber of Commerce and Industry president Sarah Fisher said she supported local small businesses in the region and supported development which provides employment to locals and benefits the community.
"Businesses should be free to choose when and where they wish to trade," she said.
"We really should have only one set of rules for all business sizes, however we need to be mindful that there are only limited options available to us to address market dominance of the Coles, Woolies, Bunnings and Masters.
"Noosa Chamber sympathises with those small businesses that are at a competitive disadvantage when competing against majors, this is a problem that has to be addressed for all Queensland small business to continue to be viable, grow and employ."
Noosa Council deputy mayor Bob Abbot, who spoke against the Masters-Bunnings rivalry reaching Noosa, said he could not comment on council's views, but said he was personally "disappointed".
"It's a shame for local business," he said.
"And no matter what Masters does within the community, there's still going to be collateral damage."
Fighting the development also came at a cost with Noosa Council forking out $171,745 to fight the development. Masters covered their own legal costs.