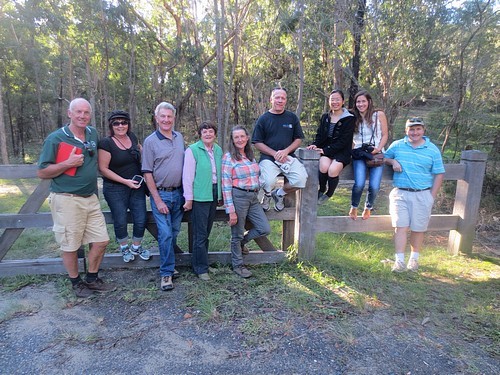 In May the International Board of the International Plant Propagators' Society (IPPS) will be returning to Australia with a tour starting in Cairns and concluding at the annual Australian conference in Maroochydore. The IPPS provides a forum for sharing plant production knowledge with the aim to improve the professionalism, knowledge and skills of its members.
The 12 day tour will be stopping at major coastline towns on their journey south visiting nurseries, Botanic Gardens, farms, research centres as well as experiencing some iconic tourist attractions. The usual participation is 50 to 60 delegates from all over the world. Their tour will conclude on the Sunshine Coast where these delegates will join a larger group of Australian members at their Annual Conference from Thursday 30 May through to Saturday 1 June.
On Tuesday 28 May the International Board tour members will be visiting the Noosa Botanic Gardens. The Friends of the Noosa Botanic Gardens shall host the afternoon with an hour's walk through the Gardens together with a propagation shed inspection, culminating in a hospitality gathering at the Gardens' amphitheatre taking in the beautiful Lake Macdonald view.
"This is a fabulous opportunity to showcase and spread the word internationally of our unique Noosa Botanic Gardens" said Noosa Botanic Gardens Friends President Jill Brownlee. "And for us to explain to these plant production professionals how we gather, cut and propagate from the plants grown in the Botanic Gardens or in our volunteers' own home gardens."
If you'd like to become involved with the Noosa Botanic Gardens Friends, check them out at http://noosabotanicgardensfriends.com or follow them on Facebook.