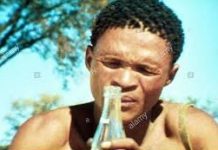 Join the Majestic Theatre, Pomona for a fun night of film, Ugandan food, music and dance on 19 January from 6-9pm and help raise...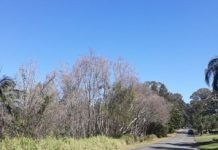 Council is appealing for information to find those responsible for the suspected poisoning of more than 10 protected trees on Shields Street at Tewantin. It's...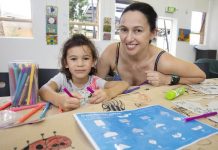 Kids had a chance to work on activities set out by acclaimed artists at Cooroy's Butter Factory Arts Centre this month when Queensland Art Gallery...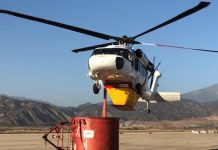 There are two things in our Australian way of life that will always make us stop look and listen. One is the news of...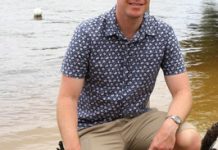 One Noosa Councillor alone did not support a Noosa Council motion passed on Monday to invest $1.2 million into a partnership with non-government organisation...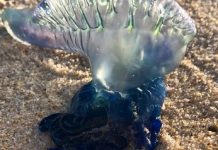 A "perfect storm" of conditions including warm water, wind direction and holiday makers has caused a bumper bluebottle season and record numbers of stings,...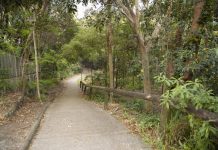 For more than two years residents of Allambi Terrace, Noosaville have urged Noosa Council to improve lighting in Pinaroo Park so they can safely...
Noosa dancers will again lead with their feet on Valentines Day as they join groups in more than 200 countries to stop violence against...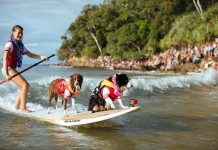 Noosa's surfing scene is the focus of new research at the University of the Sunshine Coast, with students hitting the beaches this week to...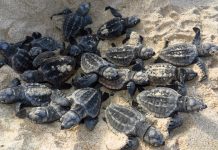 Turtle lovers are sought on Saturday 2 February to clean up the beaches and pave the way for the soon to arrive hatchlings. Sunshine Coast...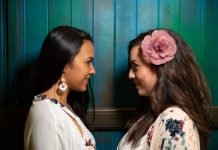 Noosa will play host to a colourful array of over 100 local and interstate thought leaders, artists and performers when the Women Initiating New...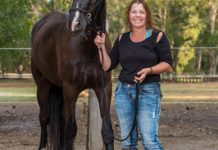 For more than 20 years Sally Clayton has rescued and rehabilitated horses across Australia, most recently from her property at Cooroibah, and used her positive horsemanship to...