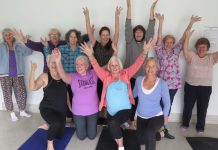 During Seniors Week, from 19 to 23 August, Pomona and District Community House invited seniors to try different skills – from exploring a new...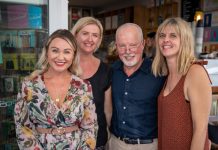 Noosa welcomed best selling crime writer Michael Robotham in style last Saturday, with an Italian lunch on the Noosa river at 250 Grammi Food...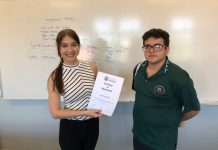 Noosa District State High School 2018 graduate Jamison Kehl visited a Year 11 Social and Community Studies class to share insights into life post-school. Jamison...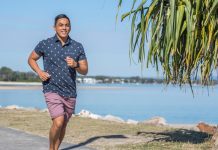 After surviving the impact of an Improvised Explosive Device and near-death scenarios whilst serving in the military, Andy Fermo of Tewantin came home from...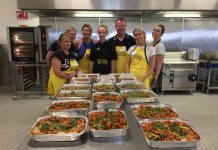 OzHarvest Sunshine Coast celebrated five years on the Sunshine Coast with a very generous donation from the Noosa Bridge Club. Funds raised from the Bridge...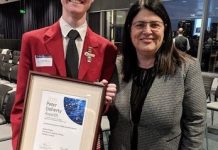 St Andrew's College Captain, Samuel Rieger is one of 12 students in the State to receive the Peter Doherty Outstanding Senior Student Award for...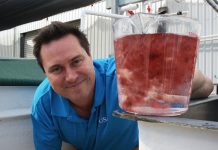 A puffy pink seaweed that can stop cows from burping out methane is being primed for mass farming by researchers from the University of...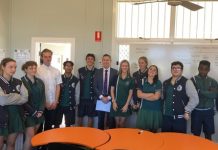 Noosa District State High School (NDSHS) Year 11 Social and Community Studies students have enjoyed presentations on a variety of career pathways from a...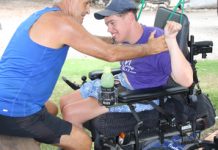 Sunshine Butterflies has recently expanded their disability services to include a range of vital therapies, such as Vibration and Movement Therapy, Exercise Physiology, Physiotherapy,...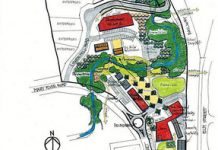 "Locals think it's too much", "we just want a toilet block" and "if more people come here there's not the infrastructure for them -...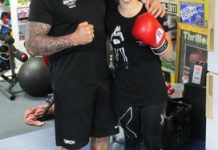 It's that time of the year when members of Noosa Little Athletics Association will sign on for yet another season. The sign on dates...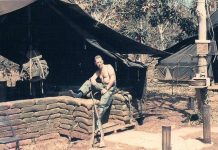 The faces were different and some of the details but when retired Australian Army Lieutenant Colonel Harry Smith watched the recently released film, Danger...