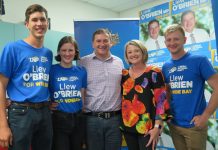 Liberal National Party incumbent Llew O'Brien was returned to the seat of Wide Bay at last Saturday's Federal Election with almost 63 per cent...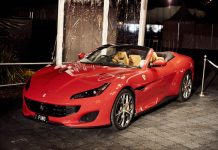 Ferrari roared into Brisbane on Friday with an elegant cocktail party held in the VIP tent at the Noosa Food and Wine Festival Village...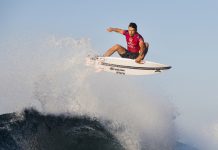 Sometimes great writing takes you to places not only of the mind but of the road, places you might not have ever otherwise visited. Such...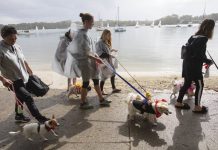 Rain put a dampener on the RSPCA Million Paws Walk on Sunday with only about a quarter of the usual numbers braving the wet...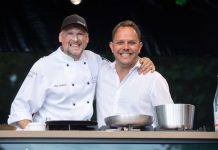 On a blue sky Saturday morning with a glass of proseco and gourmet plate Noosa residents and tourists kicked back and listened as celebrity...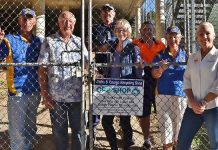 School chaplains in Tewantin State school will again celebrate Chappy Week with the "Chained to my Chappy" fundraiser at Poinciana Avenue, Tewantin on Friday...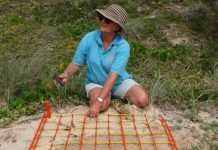 After record turtle hatchlings last year of 51 nests between Mooloolaba and Noosa Heads, Coolum and North Shore Coast Care this season from November...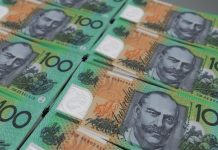 Noosa Mayor Tony Wellington called it a "red letter day for ratepayers" in an announcement Council would use $10 million of its cash reserves...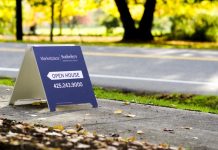 Residents can have their say in June on Council's proposed new local law being introduced to govern advertising signage which will replace the current...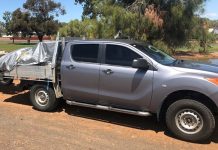 Police have made multiple arrests as they continue to investigate a large spate of recent break-ins and thefts across the Noosa Shire and are...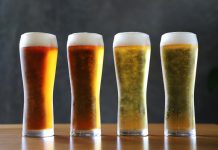 Heads of Noosa Brewing Co. was recognised for its beers by the Australian International Beer Awards (AIBA) last Thursday night with its Japanese Lager,...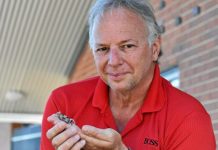 Two USC academics will represent the Sunshine Coast as part of a Pint of Science community research talk that will be held at pubs and...