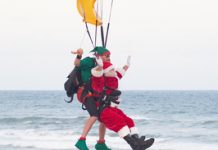 "There his is", was the excited call from children, and adults, as Santa came into view in the skies above Peregian Beach yesterday when...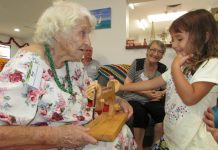 The young and the young-at-heart came together today for a morning of laughter, singing and gift giving. Busy Bees Childcare Centre children visited Noosa Community...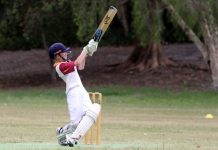 U12 Lightning v Coolum at home. Coolum won the toss and sent TNT into bat. TNT had a shaky start, losing early wickets before...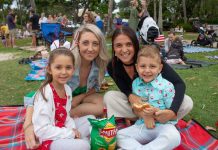 There was music and good cheer on Noosa riverbank last Friday evening for the annual Lighting of the Noosaville Christmas Tree presented by Noosa...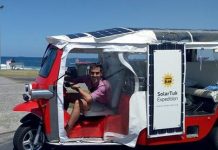 It's tiny, only has three wheels and a top speed of 50km/hr but a student-built, solar powered tuk tuk has gotten Noosa's ZEN all...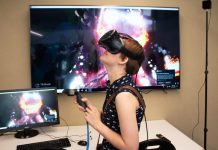 It was 25 years, almost to the day, last Friday when Noosa library was officially unveiled following its 2.2 million refurbishment by Local Government...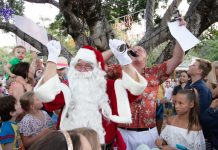 Hundreds of children were presented with early Christmas gifts on Friday from the Hastings Street Association as they announced the arrival of the festive...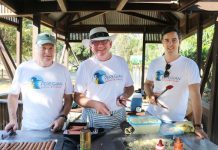 Peregian Family and Friends Association held its first social event last Friday in order to meet community demand it identified from a community survey...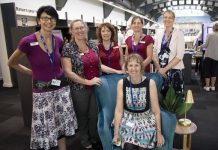 The much loved Noosaville Library reopened its doors on Monday after the completion of its $2.2 million refurbishment and residents dashed in eager to...
Noosa White Ribbon committee spokesman Bob Birkhead teamed up with United Synergies, Zonta Club of Noosa, Free to Shine charity and Noosa Council to...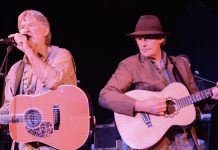 We have a double pass to see a couple of Aussie legends for one of our lucky readers. On Saturday 1 December The Imperial Hotel...