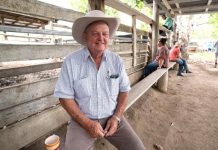 Cattle sales have rocketed with record prices reached at the first sale of the year held at the Eumundi Saleyards held on Tuesday. After tough...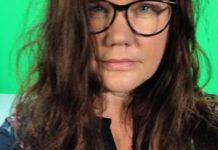 As Australians watch with interest the political happenings in the US and consider its consequences for our country for University of Sunshine Coast lecturer...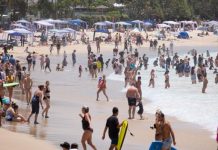 In the post-Covid world, more and more Australians will flee the cities for the coast, according to population analysts. But while the Sunshine Coast population...
Trevor Pepys reviews Mr Jones and Me "And we all want something beautiful, man I wish I was beautiful," Trev started humming involuntarily as he...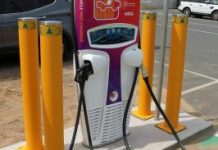 Charging up Queensland's electric vehicle super highway has never been easier with the completion of two charging bays now on the Sunshine Coast. This innovative...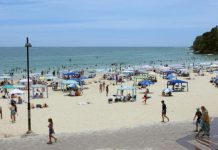 The humble beach umbrella has been blown away by the massive rise in popularity of cabanas, making it hard for some to spot the...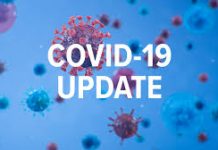 Brisbane ad surrounding council areas will enter a three-day lockdown to stop the spread of the highly contagious UK strain of COVID-19. From 6pm tonight...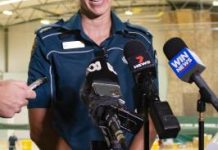 The Queensland Ambulance Service (QAS) sprang into action on Tuesday, opening a Covid-19 testing facility at the Noosa Leisure Centre to expand testing in...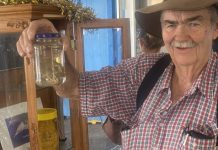 Ugly by name, ugly by appearance and nature, the Queensland stonefish is once again a threat to holiday visitors to Gympie's Cooloola Coast, Barnacles...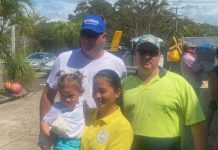 Larger than life TV chef and host of the popular Creek to Coast fishing and cooking show, Andy "Phipsy" Phipps, called in on friends...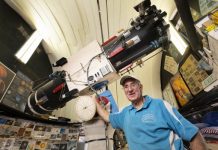 Owen Bennedick's 69th birthday last Sunday marked 60 years since his interest in astronomy began as a nine-year-old boy with a pair of binoculars...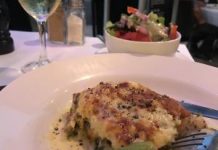 Trevor Pepys reviews Grenny's, Noosaville Back in the early days of settlement, when old Walter Hay had just blazed the first trails into town, one...