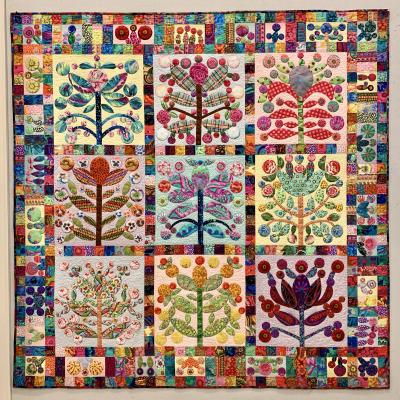 By Abbey Cannan
Similar to many other organisations, 2020 has been a challenging year for Noosa Arts & Crafts to keep prospering, as they can no longer hold exhibitions.
This has been a huge disappointment to their members, who always relish an opportunity to showcase their creativity and skill to the local community.
NACA Jan Bentley said their long-awaited quilt exhibition from Wallace House Quilters had to be cancelled.
"It was due to be held this month and takeover the whole of Wallace House," she said.
"The quilters decided to put their disappointment behind them and put together an online exhibition instead – Celebrating Quilting 2020 – the A – Z of Quilting Excellence."
"We have had a series of online art and craft exhibitions in the last five months, but this quilting exhibition is our most ambitious.
"It's unique and we hope it will attract the interest and appeciation for the exquisite work of our Wallace House Quilters."
There will be 27 quilters taking part and over 50 quilts are on display.
Jan said the variety of techniques and colours was fascinating with many of the quilts having heart-warming stories that are cherished all over Australia by their family and friends.
The online exhibition will be launched on Tuesday 15 September at https://noosaartsandcrafts.org.au/online-exhibitions/