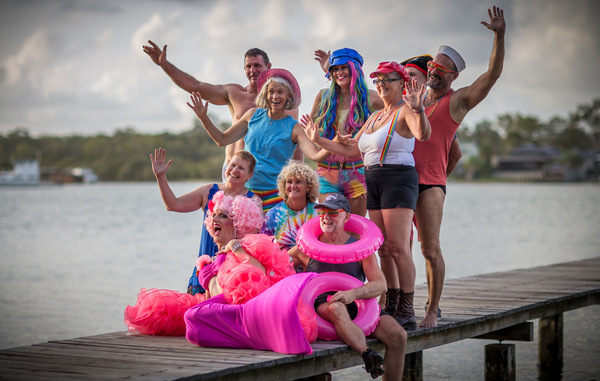 The Noosa Rainbow River Festival from 1-3 March will join in the spirit of the Sydney Lesbian and Gay Mardi Gras when it is staged this year at the same time.
Festival organiser Kirsty Patten said they wanted the Noosa Rainbow Community to have an opportunity to celebrate this iconic event with friends and family without the expense of travel.
"Our festival will continue to provide a range of activities for all," she said.
"The highlights being the Mardi Gras Dance party with Melony Brest providing some commentary to the Sydney Mardi Gras Parade and our iconic family event the Rainbow River Parade on Sunday.
"The theme of this year's River Parade is The Love Boat, so we're asking everyone to be flirty, be daring and definitely be fabulous."
Partygoers will celebrate with a weekend of festivities, kicking off with welcome cocktails by the river followed by Melony's Bar Hop along Gympie Terrace, hosted by Noosa's favourite drag queen, Melony Brests. Saturday features Noosa's Mardi Gras Party showcasing the Powderpuff Girls and DJ Les. Wrapping up on Sunday will be the highlight of the weekend, the family friendly River Parade and picnic led by the fabulous Noosa Catalina.
For more details visit www.facebook.com/rainbowriverfestival