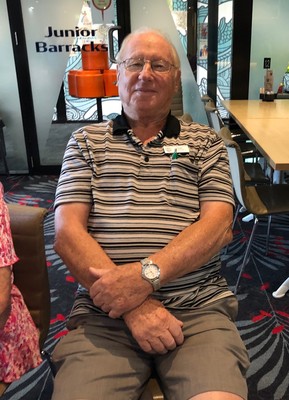 John Fenton will be guest speaker at the next meeting of the Tewantin Noosa Probus Club on Monday 27 May.
He will share his life story which includes memories of living through the Sheffield Blitz in December, 1940.
"I emigrated from the U.K. to Australia in 1970 as a 'ten-pound pom'," John said.
In 1945 the Chifley Government introduced an assisted passage migration scheme as part of its 'Populate or Perish' policy.
"I was, a Mining Engineer with experience in coal mining in both the United Kingdom and Holland. I also had experience diamond mining in Sierra Leone, West Africa. I arrived in Australia in 1970 and for the next twenty-three years worked in mining related jobs in Victoria, Northern Territory and South Australia.
"During Cyclone Tracy. I was living in Darwin so experienced it firsthand."
Meetings are held at the Tewantin Noosa RSL Club. Visitors are welcome. Morning Tea is available at $5.00 per person. For further information, contact Geoff Bailue on 0418 145 034.