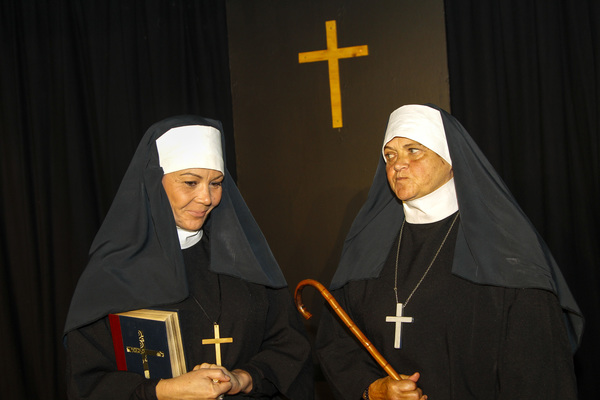 As with art and all creative endeavours, beauty can be in the eye of the beholder, but audiences seeing this year's Noosa Arts Theatre's One Act Play Festival will be a part of deciding what they think is the 'best' play as part of the Nancy Cato Audience Choice award.
Every year, playwrights submit their plays to a panel of readers who decide on the top ten plays.
There are a number of criteria that the writers must follow; time limits and the ability for their play to be performed on the Noosa Arts Stage by local performers so sadly, no Aida elephants or casts of thousands but a clever story, well told, that will entertain the audience is a sure fire winner.
Words on a page can be be beautifully written but sometimes, that emotion does not translate to the stage, conversely, a script that seems dry and lifeless upon reading, in the hands of an experienced and insightful director, can blossom in a way that the writer had never imagined.The beauty of the One Act Play Festival is that there is something for everyone in the audience, regardless of their likes and dislikes, their social filters and the style of the play.
This years finalists include; Black Matter by Bruce Olive (QLD), directed by John McMahon and stars Glen Miller, Frank Wilkie, Claire Fermo and Kerrin Walder. Little Angels by Yvette Wall (WA), directed by Jacqui Mata Luque and stars Tracey Simpson, Heider Tucker, Tara Long and Mel Farrell. A Messy Engagement by Rod Selzer (VIC), directed by Jane Rivers and stars Phillip Blakeney, Louise Turton, Jenni McCaul, Joe Juresivic, Alex Cox and Cordel Belette.
The Festival is in its 42nd year and is always a great night of entertainment but as an audience member, be prepared to be an active participant; your decision could launch the
career of the winner. The season opens on 11 July and tickets are available now at www.noosaartstheatre.org.au.