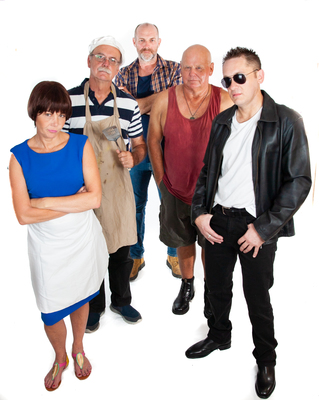 The One Act Playwriting Festival is into its 43rd year, and as part of the Noosa Arts Theatre's 50th birthday celebrations, three of the most loved plays from the past, will be staged afresh as part of Retro Replays.
Nancy Cato's Travellers Through The Night, John Cundall's The Eulogy and Debra Chalmers Here's The Thing are all award-winning plays and are sure to be crowd pleasers.
Travellers Through the Night was performed as part of the first One Act Playwriting Competition in 1977 and was an adaptation of a short story she had written years prior,
It is night at an interstate roadhouse.
A woman and a man are attracted to each other, but their lives are altered irrevocably by a serious accident involving a mysterious stranger.
Here's The Thing won Best Play and Audience Choice at the Noosa One Act Play Competition in 2012 and has since been performed both in Australia and overseas.
A raucous comedy about two sisters, Amanda and Carolyn, who didn't expect to have much more than blinding headaches after their big night out on the town, but finding a naked young man passed out on their couch makes them ask the question – what the hell did we do last night?
If only they could remember …
The Eulogy, winning Audience Choice in 2008, is a poignant drama by John Cundill.
A son decides to show his dying mother a draft of his intended eulogy for her funeral.
When she hears what he wants to say, she decides that it's time for a few home truths.
Directed by Liza Park and starring Yvie Sommerville and Ian Mackeller.
Retro Replays opens for preview on 13 February and hosts a fabulous Opening Night Gala with Supper and a drink on Valentines Day 14 February.
All ticketing information and dates can be found at www.noosaartstheatre.org.au/.