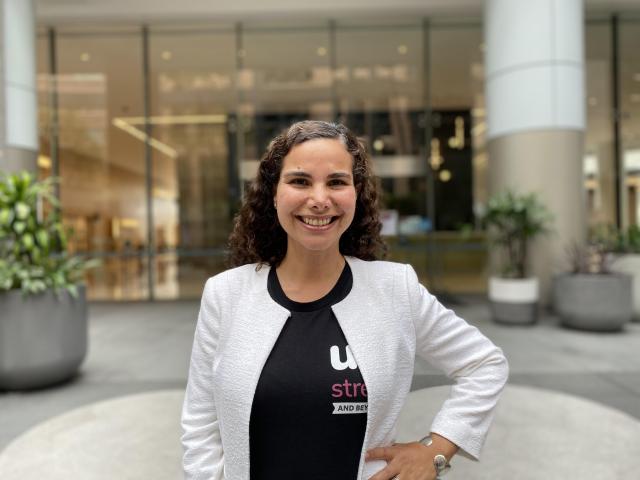 Upstreet a Noosa based, VC-backed, fin-tech is helping companies reward their customers and employees with shares in the ASX and US stock exchanges.
Through Upstreet's Shopping Rewards in the Upstreet app and online, customers can earn fractional ASX and international shares for each dollar spent with participating companies.
Companies range from private small businesses to large publicly listed internationals like eBay and Marley Spoon.
Customers can continually add to their portfolio and sell their shares at their leisure, while both private and publicly listed companies drive loyalty at minimal costs.
Co-founder and COO of Upstreet, Sabine Tejerina shared with us that only 18 per cent of investors in Australia are female.
"Our mission at Upstreet is to change this."
A participating company on the platform has experienced great success, resulting in a 36 per cent increase in customer spending and a 48 per cent reduction in customer churn. Once customers own stocks, they're more likely to act as owners and therefore continue supporting the companies they're investing in.
"Share rewards create 'sticky customer' loyalty," says founder and CEO Christian Eckelmann. He follows by asking business owners, "How is your loyalty program working for you?"
"Share rewards create 'sticky customer' loyalty."
About Upstreet's Employee Rewards
Upstreet also offers companies an easy and economical way to give share rewards to employees.
Given the administrative cost and difficulties, traditional Employee Share Schemes (ESS) are often only given to management. Through Upstreet, shares can be given to employees or contractors easily and economically. Companies are using Upstreet's Employee Share Rewards Program (ESRP) for various events, such as birthdays, employee referrals and performance rewards.
The best part is that companies do not need to set aside their own shares, Upstreet buys them directly in the open market and distributes them to the employees. There has been a great uptake in this program, with an ASX listed company seeing 70 per cent of employees claim their employee share rewards through Upstreet.
"Although sceptical at first, customers have taken up share reward through Upstreet very well. Results have been positive," CEO of Marley Spoon, Rolf Weber said.
"We're always looking for ways to enhance our customer offerings. Partnering with Upstreet gives Marley Spoon customers a unique opportunity to grow a share portfolio and so far results have been positive. We're looking forward to continuing our relationship with Upstreet and watching the platform evolve."
"We are using Upstreet to make our people better off."
CEO of KPG, Brett Kelly said, "We, at Kelly+Partners, believe it is important for our team members to have an owner's mentality and our parent entity being listed on the ASX combined with Upstreet's technology provides an opportunity to reward employees and contractors with shares."
Earn fractional share rewards when shopping with 400+ companies, e.g. eBay, Marley Spoon, Baby Buntings, through UpstreetTM.
Upstreet customer Steven said, "I love using Upstreet to deliver me rewards on my everyday spending. We recently booked a holiday on Hamilton Island and the 4 per cent reward effectively made the holiday cheaper as we now own shares in the biggest 200 companies in Australia (ASX: IOZ)!"
To find out more visit www.upstreet.co/
Disclaimer: Products issued by Melbourne Securities Corporation Limited. Upstreet is an ASIC approved, Pty Ltd (ABN 88 635 424 538).
Please consider the PDS and TMD available on Upstreet's website before applying. All information is general advice only.