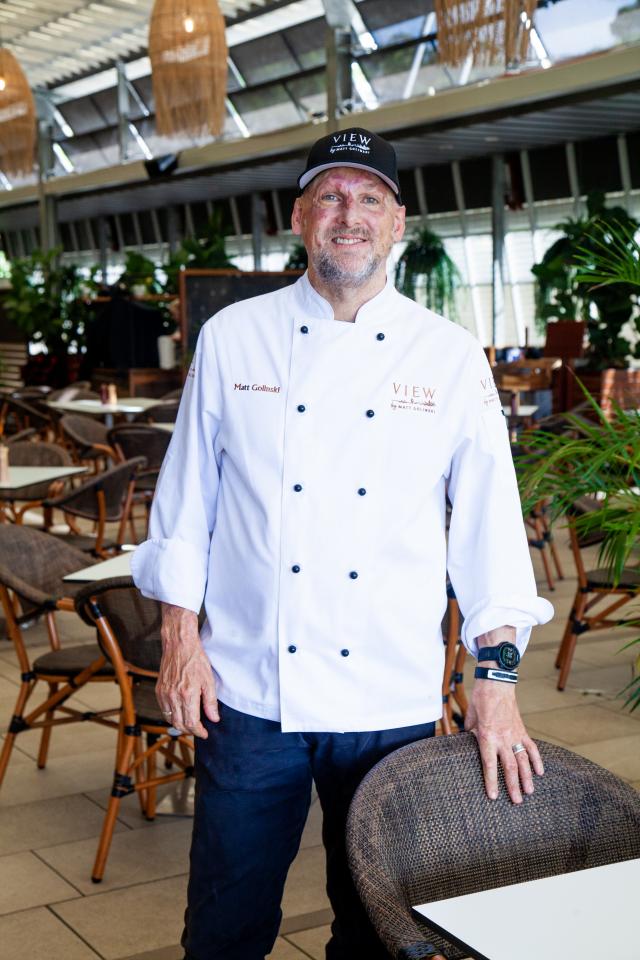 By Abbey Cannan
It's been a busy start to the year for View by Matt Golinski with a strong focus on bringing local produce and events to life.
"It's been absolutely cranking lately and it doesn't seem to be slowing down, which is awesome," Mr Golinski said.
"We're looking forward to things continuing on in Noosa the way they have been. It's really nice to see that people are still booking here and supporting the hotels, restaurants, and businesses in Noosa.
"I think it's the year that everyone makes their big comeback."
With over 60 local producers supplying their goods to the Peppers restaurant, it's clear Matt's passion for supporting locals isn't just a gimmick.
"It's my great passion and I've kind of forced it upon every other person who works in the kitchen," he said.
"The kitchen staff have been able to get to know all the people who drop the stuff off at the back door, whether it's the person who provides the eggs or macadamias. We've got so many different producers who drop off one thing and that's the beauty of it.
"Everyone in the kitchen will know when the mushrooms have come in, and they've been picked that morning.
"That's the reason we do it, to get the best quality and special ingredients. It's been great for the hotel to embrace and get behind that as well."
Matt said he planneds to host a garden lunch with special guest Costa Georgiadis from Gardening Australia this spring.
"I like to invite my friends here to do events collaboratively with the restaurant and we all have a lot of fun," Mr Golinski said.
"The next in line is my hairy little mate and he's an incredible person with so much charisma.
"We've also got a lot of conferences on through May, and it is good to see that people have the confidence to host events again."
The popular restaurant at Peppers Noosa Resort & Villas will be hosting a Mother's Day seafood buffet lunch, showcasing locally harvested seafood for the ultimate sea to table experience.
"It's going to be a really good day. I'm looking forward to it," Mr Golinski said.
Guests will enjoy live entertainment by Andrew Lawson and a gift for all mothers on Sunday 8 May from noon-3pm.
Ocean treasures include Pacific oysters, Mooloolaba tiger prawns, Blue Swimmer crabs, Moreton Bay bugs and much more. Land lovers enjoy a wonderful choice of artisan antipasto, succulent roasts, Asian-inspired dishes, wood-fired pizza and European classics. To finish, indulge in a fantasy array of artful desserts.
Tickets: Adults $99/ Teens $65 (13-17 years)/ Children $45 (5-12 years)/ Children four years and under complimentary.
For Mother's Day event bookings visit bit.ly/ViewbyMattGolinski_MothersDay
Find View by Matt Golinski Restaurant & Bar at Peppers Noosa Resort & Villas, 33A Viewland Drive, Noosa Heads.
For more information visit viewrestaurant.com.au or call 5455 2200.