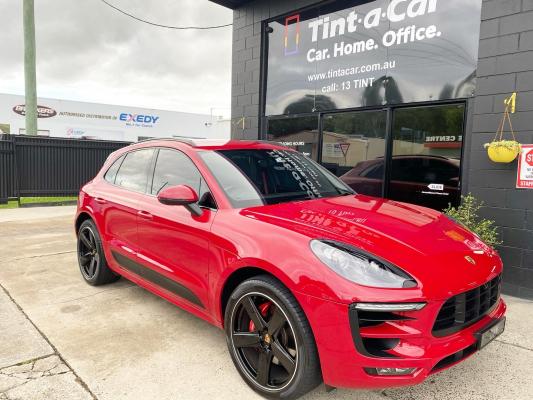 A Sunshine Coast businessman, Barry Schefe and his wife Carleen have been running Tint a Car franchisees on the Sunshine Coast for over 17 years.
"We started with the Maroochydore store with two workers, then acquired the Noosa store 11 years ago and the Caloundra store we took over five years ago," he said.
Sitting talking with Barry about Tint a Car, it's easy to see why after 17 years in the business he and his team are so successful: there's passion, pride and attention to detail in everything they do.
Barry said Tint a Car has been in Noosa for 30 years.
"One thing we proud ourselves on is ongoing training, staff development, employing locally and looking for opportunities to better ourselves. Not only in what we do at work but outside of work as well," he said.
Barry and his team are proud of what they have achieved.
Tint a Car Noosa has won Franchise of the Year for Tint a Car Queensland for seven years and has also been a finalist in the Sunshine Coast Business Awards in 2019 and 2020.
Barry said, "I could not have achieved any of that without having a great team that is reliable and has the best interest of the business at heart."
Barry said one of the hardest things to remind people is that they are more than just a tint shop.
"A major part of our business is Rust Protection. We are the biggest Rust Protection service on the Sunshine Coast. Elite X is the Premium Ceramic Coat Protection for your paintwork on your vehicle that Tint a Car offers along with Paint Protection Film, Interior fabric protection, and also headlight rejuvenator," he said.
"Vehicles are not the only thing we tint. We are the only Tint a Car Franchise in Australia that have a dedicated Home Tint team that all they deal with is Home/Office Tinting.
"The team will come to your home, office or work place around Noosa to help you choose the right film to suit your needs and we have specialist installers that are full time doing this work.
"We have more than 100 different films available for you to choose from with different levels of protection."
So you can tint or protect most things.
"If it is glass and we can get to it, we can tint, frost or apply a film to it," Barry said.
Lizz, who has been in the automotive industry for more than 15 years, manages the Tint a Car Noosa site.
Lizz can help you with all your needs in store.
"Lizz came to us when Covid first hit when she was stood down in a role at a dealership and we took her on because of her experience and knowledge in the automotive industry," Barry said.
"We are celebrating Tint a Car and Tint a Home Noosa second Birthday in our current location at 3 Lionel Donovan Drive in the hyper store alongside our Battery World Store which celebrates two years in Noosa as well, it's very exciting," he said.
Barry said it felt amazing to have community support for his family business as it continued to grow over the years.
"We try to give back to the community in any way we can," he said.
"We support Noosa Car Club, Nathan from Wild Reaches (a Noosa local) and try to involve local people in our local business."
"One thing a lot of people don't think about is when we tint your home, tint will actually double the life of your curtains, your carpet, your floor coverings and your furniture inside just by blocking the UVs," Barry said.
"A tint over the period of five years will more than save you the cost of it, just by saving what is inside your home.
"It' also has a safety factor, if a glass breaks in your car or home, the tint will hold it together rather than have lots of pieces of glass shattering."
You wouldn't go to a birthday naked, so why would you drive naked?
Be sun smart in your car with the help of Tint a Car Noosa.
It's no secret that you can get a sunburn while driving long distances in your car. So it's important to make sure you're always protected from prolonged exposure to the sun by applying sunscreen and wearing sun smart clothing.
Getting your car windows tinted can also protect you from skin damage as they substantially reduce the amount of UV radiation that's transmitted into your car.
All of Tint a Car's exclusive films block up to 99 per cent of UVA and UVB rays and are certified by the Australian Radiation Protection and Nuclear Safety Agency (ARPANSA).
Barry, I know this is about Tint a Car, but I have to ask? What is the link with Battery World?
"Battery World allowed us to have a business that complimented what we do," he said.
"There is no crossover or conflict between either brand. In fact, they have been like two gloves, both businesses work closely together with the same custom. All cars, boats, 4WD, Motorhome etc need a battery and all can be tinted. It is a service driven business just like Tint a Car. In fact, it has gone that well we have expanded this business model onto Maroochydore Battery World and Tint a Car on Maud Street roundabout.
"We provide a 24 hour call out service at Battery World to support the local community when they're in need. This service is free during business hours. With tinting, we will come to site for machinery, boats, and aircraft."
To celebrate, all purchases before Easter Monday at Tint a Car go in the draw to win a 'Weekend Warrior Bundle' valued at $2900.
For more information visit Tint a Car Noosa at 3 Lionel Donovan Dr, Noosaville or speak to Lizz or her team by calling 07 5353 5752.
Find out more at www.tintacar.com.au