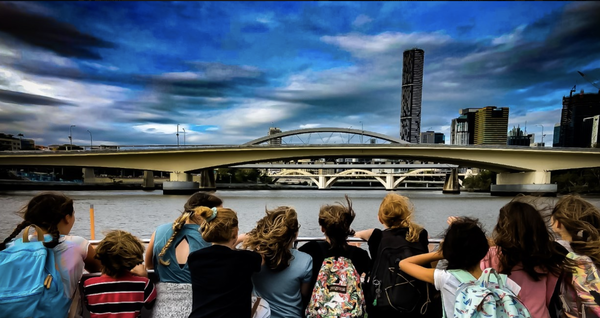 "The child is both a hope and promise of mankind," famous words of Dr. Maria Montessori, the globally iconic founder of the Montessori education system.
Over the past six years, this has become more than simply a warm sentiment shared by Montessori Noosa Principal Richard Wallace, as he has grown the initial idea of opening a Montessori school, into his daily purpose – and possibly into the best-kept secret in Noosa education.
Montessori Noosa opened to its first students in 2017 and has steadily grown in capacity to now currently serving the needs of 45 6-12 year olds. The opening was especially pleasing to families with little ones enrolled in the early learning program at Karinya Montessori Children's House in Cooroy, which now acts as the priority feeder school into Montessori Noosa.
With the recent approval to expand into secondary school encompassing grades 7 through 10, grade 7 will now launch in 2020 with a class of 10 students and grow yearly thereafter. As currently enrolled families collectively sigh relief over a seamless Montessori education in Noosa, it has also created an exciting opportunity to open for community growth. Richard explains that with the addition of grade 7, a few limited spaces are now available to welcome new students to the school.
While a Montessori school is new to the Noosa community, the Montessori approach to education is long standing around the world with the Noosa School being one of over 22,000 Montessori schools worldwide and the newest addition to the 300+ schools in the Australian portfolio.
Montessori Noosa offers a different kind of educational experience with a careful and deliberate cultivation of culture and learning within the school. The tactile learning environment is designed to inspire and empower the students to direct their own deep learning journey.
Richard passionately believes that the school has a responsibility to ready its children for their future, ultimately aiming to empower children to be strong and decisive leaders who change their world according to their gifts and passions.
For Noosa families seeking a more individualised and self directed approach to education, the school is now welcoming enquiries into the 2020 grade 7 program.