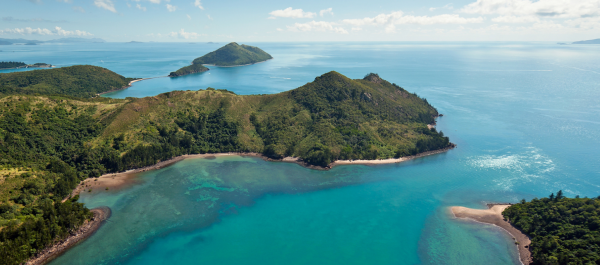 With small ship cruises set to sell out for 2022, there is no better time to start planning your next holiday than right now.
Noosa Cruise and Travel owner Natalie Cherry said as we merge closer to borders opening and with more people being vaccinated, it's time to plan for the future.
"It's hard for some, even myself, who prefer to be spontaneous than to preplan," Natalie said.
"However, the rest of the world is traveling, they are cruising, and they are booking everything they have ever wanted to do or dreamt about and couldn't. This is making anything with limited rooms or cabins sell out quickly."
Start planning your dream holiday at Noosa Cruise and Travel and Helloworld Travel Cooroy's small ship showcase on Tuesday 7 September from 9am to 2pm at Noosa Springs Golf Club.
Natalie said Australian representatives for small ship products have negotiated discounted deposits and advance booking discounts so if you book in advance, you do not feel restricted or have a big financial outlay.
"Learn about the fantastic new ships that have been built during Covid and the new itineraries designed for travellers to visit new destinations around our wonderful world," she said.
"Most importantly take advantage of the special prices provided specifically for attendees to the event.
"For those that travel solo, take advantage of free solo supplement cruises available at the event."
Give yourself time to plan your next holiday by talking to the experts.
Awe inspiring itineraries will be on offer such as Amazing Arctic, Ancient Arabia, Majestic Europe the Contrasting Americas and Cultural Asia.
Talk with representatives from Ponant, Seabourn, Regent Seven Seas, Viking, Silversea, Oceania, Azamara, Paul Gauguin, Aurora Expeditions, and Lindblad.
Contact Noosa Cruise and Travel 5449 8866 or Helloworld Travel Cooroy 5447 7077 for session times.
The event will be held from 9am to 2pm at Noosa Springs Golf Club on Tuesday 7 September.
"We look forward to seeing you there," Natalie said.