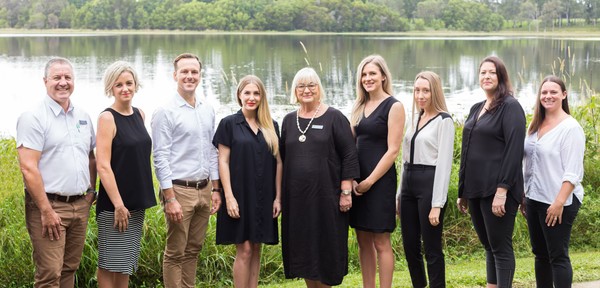 Countryside Realty Noosa has been in business since 2002, making it the second longest standing real estate agency in Cooroy.
Robyn Kildey has been the Realty principle since opening, with over 40 years of sales experience and 20 of those selling real estate in the Noosa Hinterland, making it a challenge to find a property she hasn't visited or a face she doesn't know in the area.
The cohesive sales team is made up of leading local real estate agents with extensive knowledge, from innovative young guns to experienced experts.
The Realty plays an avid role in the community, having been a part of it for so long.
"With over 50% of our business being generated by referral and repeat business, we know that our community are doing what they can to help us grow our business. So, in turn we do the best work in every transaction but we also try in as many areas as possible to be involved in our local community. We aim to raise the profile of our town with things such as our 'Countryside Community Chats' videos," Robyn said.
Visit Countryside Realty Noosa at 1 Emerald Street, Cooroy or call 07 5447 7733 for more information. Keep up to date by visiting their Facebook page or website at www.countrysidenoosa.com.au