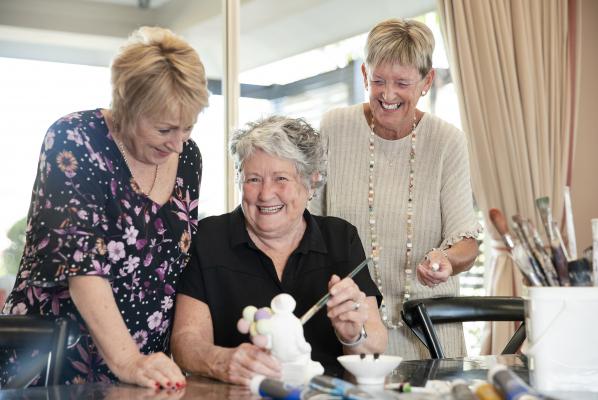 Noosa Domain Country Club and residents are excited to see the newly opened luxurious two and three bedroom boutique apartments open.
New residents are already enjoying the exciting lifestyle opportunities that Noosa Domain Country Club offers.
With pricing starting from $473,000, they represent outstanding value for the Noosa area and apartments are selling fast.
The prized location, spacious apartments, outstanding resort style facilities and vibrant and friendly community will give you the lifestyle you've always dreamed of.
All apartments boast a modern kitchen with stone benches and quality window and floor furnishings.
Energy efficient heating and cooling also complement the superior standards set by the architects and project teams – delivering your dream home.
Located only minutes from Hastings street, and a short stroll to Noosa Civic Shopping Centre making it an ideal location to satisfy all your needs.
The enviable resort style living facilities include; an outdoor bowling green, hobby workshop, gymnasium, outdoor swimming pools, alfresco dining and a beautifully appointed community clubhouse which houses a cinema, billiard room, craft room, library, indoor carpet bowls, fully equipped kitchen, club bar and hair dressing salon.
The village has its own luxury pontoon boat, moored on the Noosa Marina for exclusive use by Noosa Domain Country Club residents.
Michael and Xandra have lived in the area for 15 years and chose Noosa Domain as their perfect retirement location.
"We have an easier lifestyle with resort style facilities, luxurious feel and we love our beautifully designed home," Michael said.
"We are walking distance to shopping centres, have great bike and walking tracks around us and even our own Village boat.
"We have met many wonderful people and enjoy being involved in happy hours, social events, using the pool and choosing what we want to do. We are all like minded and enjoy a comfortable happy community. We simply love it."
As relief Managers in the Noosa and surrounding region, Peter and Carol had the pleasure of doing the relief for the Managers of Noosa Domain over four years ago.
"We loved the beautiful surrounds and the layouts of the Villa's with the private courtyards of which we could bring our dog," Peter said.
"The facilities are of more than one could imagine to enjoy. We have enjoyed many a relaxing boat trip as well as a tour in the Noosa Domain Bus.
"Also we are very lucky to be so close to everything that Noosa has to offer. We are still enjoying the Noosa Domain Experience, now we can go away at any time and not have any worries of security and maintenance of the lawns and gardens."
For more information visit countryclubliving.com.au