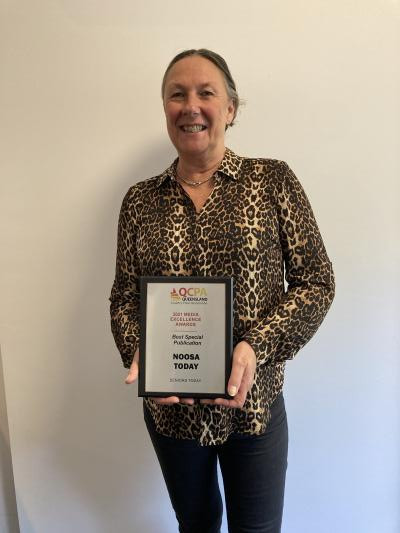 A spotlight was shone on regional newspaper publishers and their team's achievements at the Queensland Country Press Association (QCPA) Media Excellence Awards on Friday.
Publishers, journalists, photographers, and advertising staff from across Queensland gathered in Brisbane to celebrate the success of member newspapers and discuss the importance of the industry.
Noosa Today, along with the growing Today branded newspapers in Queensland, published by independent Australian family owned media company Star News Group, was recognised through a wide range of awards.
Noosa Today took out the Best Special Publication award for Seniors Today, which covers a wide range of pertinent topics for the Sunshine Coast's large retiree company.
Judges said the 40 page tabloid booklet was packed full of great articles highlighting locals in action.
Noosa Today photographer Rob Maccoll was recognised for his excellence in two images; 'Schoolies arrest' and 'NYE Casualty', while Gympie Today journalist Arthur Gorrie was awarded for his shot covering the Fraser Island fires.
Noosa Today journalist Margie Maccoll was also awarded for her consistent excellence in reporting.
QCPA president and Today Queensland Sales Manager Phill Le Petit said, "The awards are such an important date on our annual calendar as it enables editorial excellence, advertisement design and product innovation to shine."
"Seniors Today (Sunshine Coast) special mention must go to Louisa Kneller, advertising and Tania Phillips, editorial for the outstanding work combining together to lift a brand new publication in it's first edition to win this award out of 48 publishing members of Queensland Country Press Association."