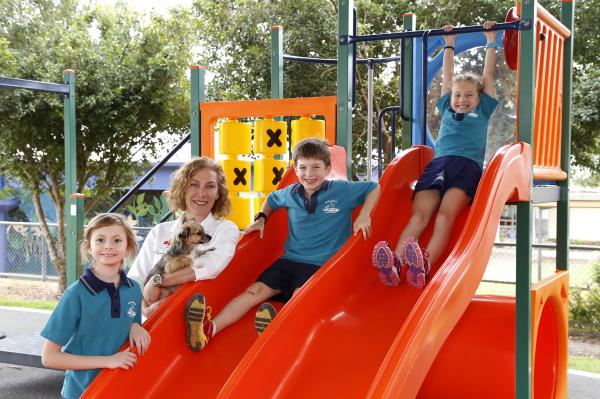 By Ian Jobling
The Chair of the Noosa Regional Chaplaincy Committee (NRCC), Russell McGuire, has invited all chaplains from state schools throughout the Noosa area, and members of the Noosa community to the Annual Commissioning Service to be held on February 15.
School chaplains provide social, emotional and spiritual support to all students, staff and children, and the prayers and support of local Christians and the wider community provide an empowering factor for them.
As well as having an opportunity to speak to the school chaplains about their roles and challenges in schools over afternoon refreshments at 4 pm, those attending will be given a brief overview of the Chaplaincy programme by SU QLD Field Development Manager – Sunshine Coast, Steve Kilah.
Tewantin State School Principal, Rob Jennings, will outline what the Chaplaincy programme delivers in schools, and Member of Parliament Llew O'Brien will relate how chaplains impacted his life.
Lisa Klein, a chaplain who works in both a primary and secondary school will then speak about her experiences, joys and challenges.
The hour-long event will conclude with a formal commissioning of the chaplains by local clergy members, representing a number of Noosa Churches. Interested persons are welcome at this significant milestone in the life of the school chaplains. Please register to attend at suqld.org.au/noosa
The Commissioning Service will be held at Noosa Christian Outreach Church, Eumundi-Noosa Rd, Noosaville on Monday 15 February. Afternoon refreshments will be served upon arrival at 4pm so there is an opportunity to meet and chat with the Chaplains. The service will commence at 4.30pm and finish at 5.30pm.