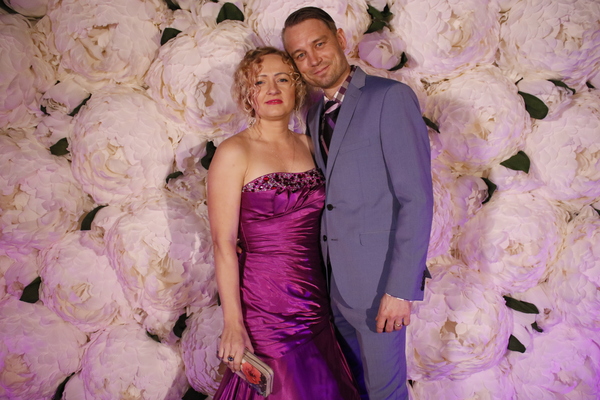 There was coastal elegance met a touch of Italian flair with guests enjoying a night of glamour and good times at the recent St Andrew's Anglican College Gala Ball.
Greeted by a red carpet, with canapes and welcome bubbles in hand, parents and friends paused for a paparazzi picture with a stunning floral background of Italian paper flowers handmade by "Les Grandes Fleurs" (a College family business) while marvelling at the transformation of the College's Richard Gowty Centre into a twilight wonderland.
Music by the College's student Jazz Orchestra ensured a lively start to the event while guests mixed and mingled, making bids for the array of silent auction prizes and enjoying a wonderful selection of wines and local beers on tap.
As MC and Coast Radio personality Carlie Wacker, opened the evening, guests enjoyed a delicious menu of truly edible art by caterer Something for Catering, followed with a fairy lit buffet tableaux of petit desserts, fromagerie selections and delicious Italian gelato, scooped straight from the cart.
Fully fuelled by the delicious fare, the live auctions with great prizes were a hit and the celebrations included the raffle draw where one lucky winner walked away with a Fiat 500 Pop from Garry Crick Noosa.
College Principal, Chris Ivey, thanked all those who assisted and gave of their time.
"The committee should be commended for their efforts not just to raise money for the College, but in providing opportunities for our community to come together to have an evening of fun," Mr Ivey said.
Head of College Development, Sue Sagar, said it was a wonderful evening shared with parents and friends and thanked many for this achievement.
"Thank you to the Friends of Music and the Ball Committee for all of their work to make it a success, staff involved in the organisation and the sponsors, donors and parents who came along in support," Mrs Sagar said.