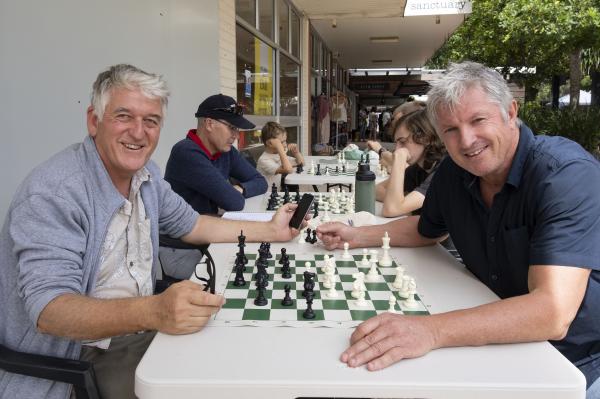 By Margaret Maccoll
The best chess players in the Pacific will descend on Noosa later this year to compete in the Oceania Chess senior championship.
Noosa Chess Club were thrilled to be told last Saturday that their bid to host the international tournament had been successful.
Club president Peter Cam said the competition would bring to Noosa the best chess players from across Australia, New Zealand and the Pacific for the International Chess Federation (FIDE) event.
"It comprises some very strong players," he said.
With a long held love of the game Peter decided on his return to Noosa after years living overseas to establish the Noosa Chess Club in 2015.
"I incorporated the club and it's slowly progressed from there," he said.The club began with a few retired guys having a few games and has developed to attract three demographics – seniors, youth and the disabled.
Peter's weekly chess playing ranges from coaching in schools to competing against housebound seniors.
The club holds games at Peregian Village on Saturday mornings and Cooroora Woodworkers Club, Cooroy and all players are welcome to join in.
"I've always loved the game," he said.
"I was a reasonable player at school."
Peter realised the world stage of competitive chess was on a different level from school competitions so her studies the game overseas for a number of years including in Norway where he lived for a time and where the current world champion Magnus Carlsen resides.
Peter said the Oceania Chess senior championship would bring to Noosa players from member countries including Australia, New Zealand, Fiji, Guam, PNG, Solomon Islands, Palau and Nauru.
The championship will be held in November at the Tewantin Noosa RSL club.