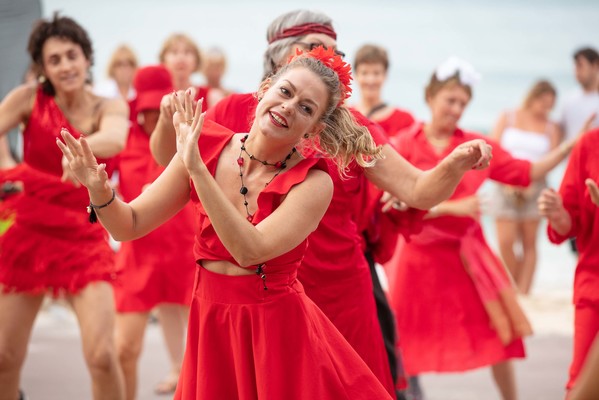 After seven years at Noosa Heads the One Billion Rising performers will perform in the Noosa hinterland for the first time at the Cooroy Fusion Festival on 11 May at 12.30pm at Apex Park to spread the message to stop violence against women.
Spokeswoman Pam MacQueen said OBR was but a small part, on a small stage this time, with no room for a couple of hundred, like on the beach at Noosa Heads but while it will be small in size it's message will be big in meaning.
Noosa MP Sandy Bolton will introduce the dance event, Noosa Councillor Ingrid Jackson will be dancing and everyone is invited to join in.The Cooroy Fusion Festival this Saturday includes a huge program of fun throughout town including stalls and entertainment at Apex Park, lots of fun in Cooroy Library and The Butter Factory Arts Centre; the Noosa District Orchid Society Annual Show at the CWA Hall; the Lifeline Denim Sale at Cooroy Memorial Hall; and woodworking displays at the Cooroora Woodworkers and Cooroy Camphor Laurel Group in Lower Mill Road.
For more information visit www.cooroyfusionfestival.com.au.