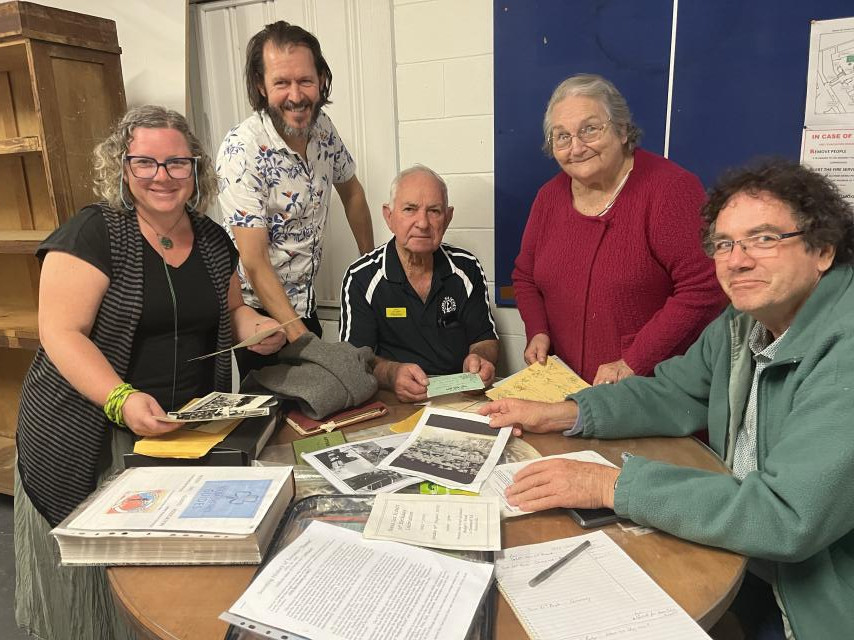 By Phil Jarratt
As Noosa Sea Scouts prepares to celebrate its 70th anniversary, a search through the archives has revealed that just about every mover and shaker in town played a part in its creation.
Perhaps that's not so surprising when we consider that in 1952 Noosa Shire had a population of slightly more than 5000 (less than a 10th of what it is today) so it was pretty much all hands on deck when the community wanted something done.
But a cursory glance through the documents and old photos is a bit like a roll call of the good, the great and the community-minded folk of generations gone by, some of whom are remembered in street names but many forgotten to all but family and friends.
Noosa Sea Scouts are determined that their founding fathers (and mothers) are remembered and honoured.
Noosa's first Scout troop, consisting of eight boys, first met in 1951 on a paddock in Noosaville, supervised by Jim McKenna, who was later joined by Mr BS Butler. The following year the group was registered as 1st Noosa Scout Group, by which time it had moved from the paddock to Mr Butler's dry cleaning premises, also in Noosaville.
For a time they also met in a church hall before Jim McKenna approached a retired farmer named Caffrey who owned about seven acres at the river end of the Noosa-Eumundi Road, an acre or so of it unusable swamp, which he was prepared to offer to the Scouts at the bargain price of 150 quid.
The fast-growing group raised the purchase price with bottle drives and fetes, helped along by a hard-working group committee of parents and citizens, which included Noosa's first real estate agent and later a foundation member of Noosa Parks Association, Max Walker, as well as businessmen Keith Beckman and Frank Bickle, whose hardware shop provided much of what was required to build the first humble den on a filled in part of the swamp.
Cubs were introduced in 1953 under leader Vera Jones, and as the group continued to expand, new buildings were added.
The original den was named Plover, the Scouting name of founding leader Jim McKenna, while the grounds were named Badger's Wood after regional commissioner Jack Badger Richardson.
In 1966, the group took the major step of acknowledging the world class waterway just across the road and becoming Noosa Sea Scout Group, the change from being landlubbers to swampies saw the traditional khaki replaced by blue uniforms and sailor hats.
Former Queensland treasurer Sir Thomas Hiley, who had retired to Tewantin, became patron of the group and donated a whaler boat which was launched with much fanfare by Lady Hiley in 1968.
While the focus was now on sailing and canoeing, rather than hiking and camping, over the years land Scouts and Sea Scouts have become open to all kinds of Scouting activities.
With the introduction of Girl Guides in 1972, a new hut was built for their meetings, and Badger's Wood started to take on the look it has today.
Landfill was brought in to make a parade ground where once was swamp, and a new den (now the bunkhouse) was built.
By the end of the decade much of the swamp had been filled, courtesy of Keith Beckman spending many long hours on the front end loader.
In 1990, part of the group's land was sold to make way for Gibson Road, and the proceeds used for more construction work into the '90s, including the addition of two demountable classrooms and a removal house from Sunshine Beach, which became the caretaker's cottage.
These improvements enabled Noosa Sea Scouts group to establish a profitable campground in the new century. While the business now operates under a separate entity, the funding it provides has enabled the group to look forward to a sustainable future.
The popularity of Scouting in Australia has gone up and down over the decades.
"Right now it's not as popular as it was in the 1970s, but much more popular than it was in the '90s," former Scout leader and Badger's Wood caretaker Cr Brian Stockwell said.
"Pre-Covid our group was around 100 and now it's edging its way back to that level."
Meanwhile, as the Scouts arrived for their meeting at Badger's Wood last Thursday night, in another building the core group organising the 70th celebration was clustered around a table overflowing with memorabilia.
This group included former leaders Len Palona Barty and his wife Marilyn, better known at the grounds as Bilbee, and parent helpers Ian Kate and Victoria Bodell-Brown. Brian Coogee Stockwell had dropped in to lend a hand.
Says Ian Kaye: "The focus of the anniversary will be a community event on Sunday 21 August, with an overnight camp for the Scouts and Cubs on 20-21 August. The day itself will feature a campfire sausage sizzle, presentations and an exhibition of Scouting memorabilia on the theme of Youth of today, leaders of tomorrow.
"The exhibition, in our Venturers' Hut, will be open for viewing over a two-week period around the anniversary.
"We are looking for former Scouts and leaders to get in contact with stories and memories they may wish to share.
"One of the more ambitious projects is to restore the 1950s British Sea Scouts patrol sailing boat, The Voyager, donated to the Noosa group in 1974 and used for teaching both sailing and rowing.
"It now lives, waterlogged and rotting, at Badger's Wood, but come August it will live again and be part of the exhibition.
For more information about the Noosa Sea Scouts 70th, email 130176@scoutsqld.com.au or visit surveymonkey.com/r/NoosaSeaScouts