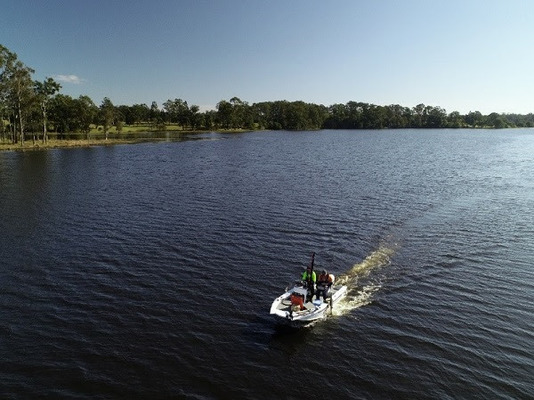 As part of the Lake Macdonald dam upgrade Seqwater is now surveying the lake for aquatic life using a powered boat that is tracking its way up and down the lake in a grid pattern to detect fish.
Using an echo sounder the boat survey aims to provide an estimate of the number, variety, size and location of fish species present in the lake to inform Seqwater's fish management plan for lowering the lake. This is the first major upgrade of Lake Macdonald Dam since the wall was raised in 1980 and will involve building a new spillway and reconstructing the embankments to better protect the dam against earthquakes and extreme floods.
The bridge between Lake Macdonald Drive and the water treatment plant will be closed from Monday 12 August to Saturday 17 August while drilling in the area downstream of the spillway is conducted.
Trekkers wanting to access the Noosa Trail network are advised to park in Kookaburra Park and access the trails on foot.