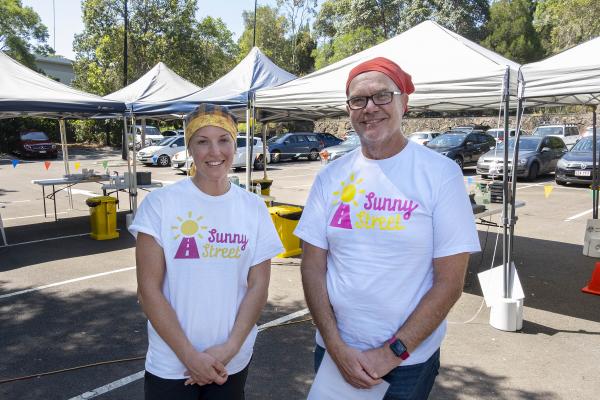 By Margaret Maccoll
Since setting up at The J Theatre car park about six weeks ago the Sunny Street Respiratory Clinic has performed about 3000 Covid-19 tests and helped alleviate concerns in the community about the disease.
Sunny Street co-founder Dr Sonya Goodwin said typically people had come to the clinic because they had a runny nose, sore throat, cough or they were worried about the disease and others had been travelling and wanted to make sure they hadn't caught the virus.
Dr Goodwin said the ages of clients attending ranged from babies to the elderly and no one had tested positive.
"We're doing the swabbing and alleviating a lot of anxiety in the community," she said.
"A lot of people are concerned. We're giving people the information they need and de-escalating any anxiety."
The clinic which is funded by The Australian Government has had its contract extended until March next year.
It is open daily and is free to patients. To make an appointment phone 5313 7778.