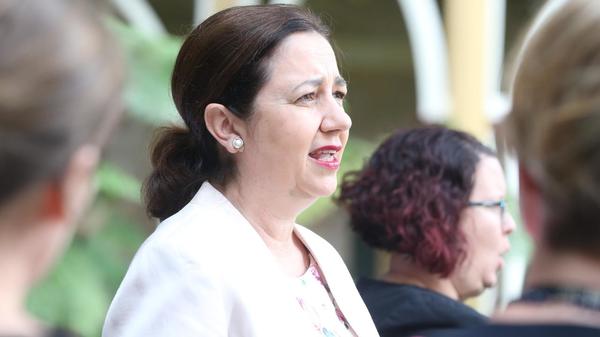 By Rose Astley
Nine new cases of Coronavirus were confirmed across Queensland in the last 24 hours, these figures have dropped slightly from earlier this week.
This brings the states total to 943, although Queenslanders are being warned that this is just the beginning.
Premier Annastacia Palaszczuk confirmed the new case numbers on the Today show earlier today, saying she doesn't want the Easter weekend to ruin the progress.
"If you are from New South Wales thinking about coming into Queensland for Easter, forget it.
If you are in Queensland thinking about going into Northern New South Wales, forget it.
"We can't put all of our hard work at risk," she said.
"I think that we are seeing the measures that we are putting in place are starting to have an impact.
"Those results overnight are very encouraging, we've seen a downward trend this week, and hopefully we're seeing that around the country as well.
"Just because the trend is coming down, doesn't mean that you stop what we're doing that's showing that we're working.
Those looking for an out over the Easter break are reminded that travelling, unless essential, is not permitted.
Queensland Police Commissioner Katarina Carroll says beaches will be "heavily patrolled".
The rules around visiting households still apply over the Easter break, so large family gatherings are strictly not permitted, although two members from outside the residence are allowed to visit in Queensland.