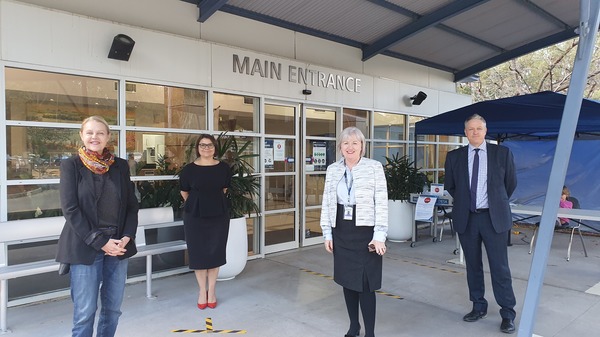 Noosa MP Sandy Bolton and Noosa Mayo Clare Stewart are thrilled that the Noosa Hospital contract has been renewed for a further 10 years in a public private partnership between the Queensland State Government and Ramsay Health Care.
"This is a welcome announcement for our community and comes after many months of negotiation to ensure we have both private and public health services right here in Noosa," Ms Bolton said.
"Noosa Hospital will continue to provide funded public services, with plans underway to expand on these once the Master Clinical Service Plan is finalised at the end of this year."
Last month, Ms Bolton voiced her frustration over 'fear-mongering' statements made by candidates in the upcoming State elections regarding the tenure and services.
"This type of sensationalism creates uncertainty where there was none. I made a commitment to our residents to ensure that funding for public services at Noosa Hospital would continue, and they have and will. If there were any reason for concern, I would have been the first to broadcast," Ms Bolton said.
"We have a wonderful facility, with a Community Board, incredible staff and volunteers who work every day for us. I thank Minister Steven Miles and his Department, along with Sunshine Coast Health and Hospital Service for working with Noosa and the Ramsay Health Care team to not only ensure current services, but to grow them and this facility as required in the coming years."
Councillor Stewart has congratulated the State Government for securing the 10 year lease, which cements the future of the Noosa Hospital.
"The announcement that Ramsay Health will continue to operate the hospital guarantees that quality health care will be delivered to local residents and ensures that an emergency department will continue to operate in Noosa," she said.
"The Noosa Hospital and the staff are a valued asset in our community."
Cr Stewart said the agreement could result in the expansion of services.
"We understand that the State and Ramsay Health will work together and look at options for expanding services and potentially upgrading facilities over the next decade," Cr Stewart said.