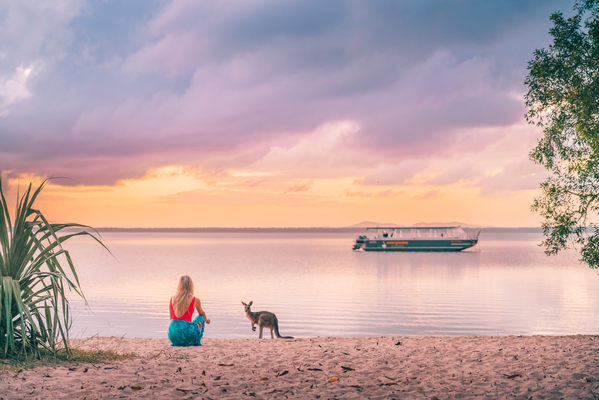 Sunshine Coast tourism operator Habitat Noosa have won big, walking away with the coveted Gold Award in the New Tourism Business category at the Qantas Australian Tourism Awards in Canberra Friday, March 6.
After great success for the region at the 2019 Queensland Tourism Awards, Habitat Noosa have continued to do the Sunshine Coast proud by securing the highest possible accolade at its first
national awards.
Queensland Tourism Industry Council (QTIC) Chief Executive and Australian Tourism Awards Chair Daniel Gschwind said Habitat Noosa were perfect examples of the high calibre of tourism offerings that Queensland is known for.
"With such a competitive array of destinations across the country, it is reassuring to see Queensland operators excel at these national Awards time and time again, and reinforce the State's reputation as a must-see-destination," Mr Gschwind said.
Not only did Sunshine Coast celebrate its quality products, but collectively Queensland tourism operators took home 14 Awards, which included five Gold, four Silver and five Bronze Awards.
The Sunshine State continues to be a favourite holiday destination for tourists, with Queensland hosting 25.7 million domestic visitors and 2.8 million international visitors last year.
Mr Gschwind said that despite a particularly challenging year for operators across the state – as a result of devastating bush fires and flooding – Queensland continued to show undeniable resilience
and dedication by providing world-class tourism offerings to visitors.
"I know that the tourism sector is experiencing some turbulence, but that makes it even more vital that we continue to celebrate the work of those who strive for excellence within our industry," Mr
Gschwind said.
"It is a great honour for our Queensland operators to be recognised at the Australian Tourism Awards and all of our finalists and winners should be incredibly proud of their achievements."
Tourism Industry Development Minister Kate Jones said the Australian Tourism Awards provided a great opportunity to highlight the extraordinary efforts of Queensland's tourism operators.
"Congratulations to Habitat Noosa. It's operators like this that ensures hundreds of thousands of tourists who visit Queensland want to return year in, year out," Ms Jones said.
"It's been a tough year for many tourism businesses across the state. That's why it's more important than ever before that we stick together, rally around our operators and recognise their resilience and outstanding achievements.
"Tourism is a rapidly evolving industry and Queensland operators continue to go above and beyond to make this state a hotspot for remarkable experiences.
"The Australian Tourism Awards are a great way to kick off the year and celebrate the important contribution that our tourism operators make, not only to our economy but to their regions as well."
Next year the Australian Tourism Awards will be held on the Sunshine Coast for the first time in the national Awards' history.
More information is available at www.australiantourismawards.com.au or www.qtic.com.au.