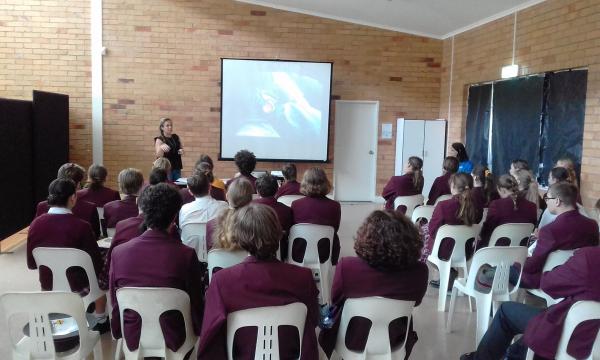 By Abbey Cannan
Rotary Clubs of Noosa and Cooroy have once again spent the day out at The House With No Steps delivering the Rotary Youth Driver Awareness (RYDA) program to students.
Year 11 students from the Good Shepherd Lutheran College took part in the potentially lifesaving program, which is offered to schools and students for free.
Head of senior school Karen Lunn said the program was fantastic.
"I was really impressed with the quality of the presentations, with the presenters all clearly very passionate about delivering ever-so-important messages to our students about road safety," Ms Lunn said.
"The students commented on how impactful it was to actually see the stopping distances at the demonstration, as we don't really get a true sense of this when we are driving or passengers.
"They found the 'I in Drive' helpful, as it turned their attention on the things that they can take charge of in order to reduce risks, such as being aware of the importance to speak up when needed.
"Overall, the day provided plenty of opportunity to students to grow and learn about safe driving practises at a time when they are starting to become road users.
"I do believe that Year 11 is the perfect time for this program for this reason as they are receptive and ready to take on these very important messages."
Rotary has been delivering this program to students for more than 10 years, covering the catchment area from Cooroy all along the coast and down to and including Coolum.
This year 120 students and six teachers have attended the program.
The out of school event is a full day excursion running over five hours and is divided into six segments covering speed and stopping, 'drive so others survive', mind matters, road choices, crash investigators, and 'I in drive' – covering your personality.
To enquire about the program call Geoff on 0427 708 928 or Tess on 0407 377 210.