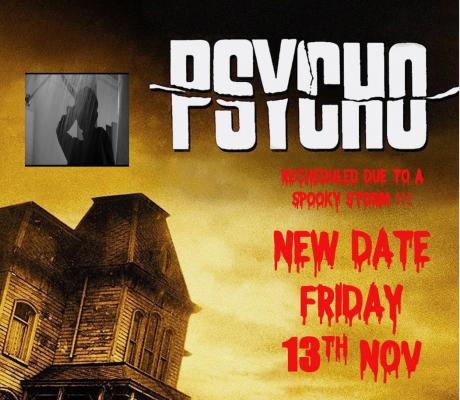 The Majestic Theatre's Halloween Party turned out to be a very spooky event indeed. A freak storm hit Pomona at just after the party started, at 7pm, with a mini tornado ripping up Hill St, blacking out the area. The howling winds and driving rain kept everyone inside for an hour, until it eased.
With no electricity, the dimly lit theatre, known for its ghosts, became a very spooky place, indeed. However, in typical Majestic fashion, the dressed-up party goers were undeterred, happily drinking and munching on party food while the storm blew over. The evening was scheduled to show the Hitchcock horror film 'Psycho', but because of the blackout, and lack of electricity, this was impossible. At 8pm, with conditions easing outside, it was decided to call it a night.
The good news is that the patrons who came will be able to revisit Halloween Night on Friday the Thirteenth of November (this Friday), and anyone else who wishes to come can book online to do so. This will be the dress-up Halloween Night that Sat the 31st of October could not be, on another spooky date.
This time patrons will be able to see 'PSYCHO', and party like it's, well, Halloween!
Because of Covid restrictions there will be limited seats, at $25, or $20 concession. A free drink on arrival, and pizza supper is included. There will also be prizes for the best costumes. Tickets can be booked online at www.themajesictheate.com.au