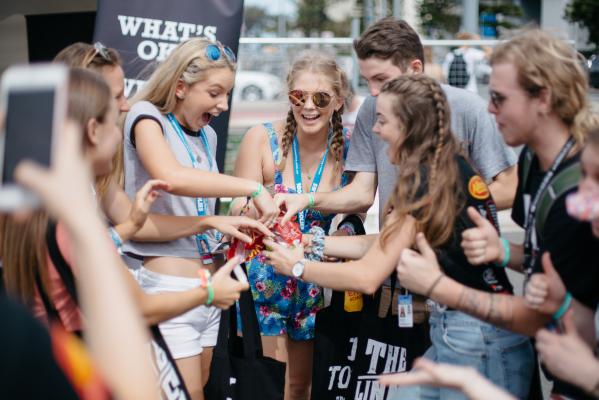 By Abbey Cannan
As thousands of school leavers pack their bags and prepare to party in Noosa, resorts across town are beefing up their security.
Despite the State Government officially banning end of year celebrations due to the COVID-19 pandemic, Tourism Noosa has been advised to expect about 4000 school leavers to stay in the region from 21 to 28 November.
Archers the Strata Professionals Partner, Grant Mifsud, said resort managers had reported of a flood of bookings for the designated Queensland Schoolies week, with school leavers ditching the Gold Coast for Noosa.
A Tourism Noosa spokesperson said this was higher than previous years due to interstate and international border closures.
"The closure of formal activities at the Gold Coast also seems to have had an effect on where the students have chosen to go," the spokesperson said.
Mr Mifsud said resort managers were employing security guards for the week and offering Red Frogs volunteers free accommodation to assist.
"Red Frogs are working closely with resort managers, the Queensland Police Service, surf lifesaving officials and other services to ensure the safety of young people," he said.
"The challenge for resort managers will also be to ensure COVID-safe planning requirements are met.
"One resort which normally would be at less than 40 per cent capacity at that time of year is almost booked out by mostly teenagers from Brisbane who will be celebrating the end of school."
Schoolies support organisation Red Frogs spokesperson said they would have 150 Red Frogs volunteers in total for the whole Sunshine Coast and 100 in Noosa specifically.
"There are no official events planned, so Red Frogs will be focusing our support in the hotels and accommodation by providing safe walk homes, pancake cookups, and emotional support and assistance. School leavers can get assistance or request pancakes via the Red Frogs App or by calling the Red Frogs Hotline 24/7 during Schoolies Week on 1300 557 123."
Tourism Noosa is working with key stakeholders to provide a platform so members can hear relevant information and prepare for this period.
"Many Resort Managers have taken the initiative of being prepared, informing schoolies of their rules on bookings, registering with Red Frogs and employing a security service," a spokesperson said.
"We are inviting Tourism Noosa members to attend a Schoolies briefing session on Wednesday where they will hear from local agencies including Noosa Police, Red Frogs, Noosa Council, Hastings Street Association and us about preparations that are under way to manage this period in line with community expectations where possible, while making it a welcoming, safe and enjoyable time for school leavers.
"The briefing aims to support our members and help them prepare for this period while maximising benefits for businesses by offering experiences and activities to school leavers."
Mr Mifsud said some resorts raised their prices substantially to try to deter Schoolies, but their parents were prepared to pay up to four times the normal rate for that time of year.
"Parents seem to be keen for their children to celebrate Schoolies in Noosa rather than the Gold Coast and they are undeterred by increased prices and having to pay a $1000 bond for each room," he said.
As well as resorts, teenagers are also expected to be staying at Airbnb short term rental properties in the Noosa region during Schoolies week.
Mr Mifsud said one of the biggest priorities for school leavers at Schoolies was having their bond refunded after having to pay large deposits to cover for any potential damages.
"Any damage to the room or contents during Schoolies Week will come out of the bond," he said.