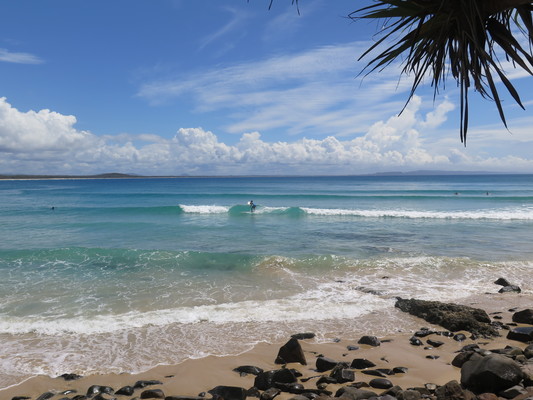 By Abbey Cannan
Noosa will be highlighted on the world map, with tourism operators to benefit from training and industry events funded by the Federal Liberal and Nationals Government's Building Better Regions Fund.
Federal Member for Wide Bay Llew O'Brien announced Tourism Noosa will receive two grants under round three of the highly-successful programme, to help grow the economy and build a strong future for the Wide Bay region.
The Industry Leadership Program will receive $20,000 to deliver a non-accredited 12-month training program for about 10 industry leaders in the Noosa region's tourism sector, while the 2019 Noosa Food & Wine Festival will receive $10,000 to deliver an Industry Day designed to inform and develop emerging food and wine industry talent.
"These projects will help educate Noosa tourism providers and allow them to put Noosa on the world stage as a tourism destination," Mr O'Brien said.
"More tourism means more money being spent in Wide Bay, more jobs for local people, and a better economy.
"The flow-on effects from these grants will create an economic boost to benefit the whole community, and make Noosa a more vibrant place to live. I'm excited to see the positive difference this funding will make."
CEO of Tourism Noosa Steve McPharlin said Tourism Noosa was proud and excited to be receiving the two Federal grants on behalf of the tourism industry for programs that will bring tangible business benefits in the short and long term.
"The grants will enable us to roll out tailored training programs for emerging talent in our tourism and hospitality sectors, providing mentoring in product excellence and education in best practice," he said.
"Ultimately, the grants will have the capacity to greatly enhance the delivery of exceptional experiences and quality service in our region which are two key focus areas for Tourism Noosa.
"A big thanks to our Federal Member Llew O'Brien for being such a strong and passionate advocate for our tourism industry and business community."