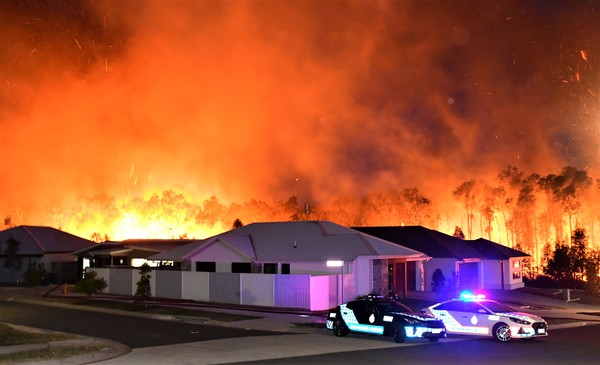 The Peregian Beach Business Association and local resident's association Peregian Family and Friends have teamed up to create a fundraiser for the community to thank the volunteers from the Rural Fire Service for their dedication and selfless determination to save the people, property and businesses from devastation during the fires which raged early this week.
In a letter to businesses, the organisations wrote: "All of us have been affected in one way or another by the events of this week. Individually, we have seen our friends and family overwhelmed, stressed and shocked. Business-wise, we have waited with bated breath and white knuckles as we have imagined a future where we have lost everything and must start again.
Joyfully, we have emerged with our village intact, despite being covered in ash! To thank for this, we have the many emergency services personnel who came to our rescue, and who battled the worst kind of danger and fatigue to protect not only our property, but our livelihoods and the important place we, as local businesses, have in the community."
The fundraiser will run for eight days only. Community members can buy raffle tickets to win prizes donated by local businesses. The winners will be announced at the conclusion of the two-day Village Vibes festival after the Eumundi School of Rock children perform on centre stage in the square. The Festival is running on 20th and 21st September in the Peregian Beach Village.
100% of the raffle sales go to the RFS.
To buy tickets, go to pozible.com/project/Peregian-thanks-the-RFS
Detail about the Village Vibes festival can be found at: https://www.facebook.com/thevillageperegianbeach/